I originally heard the term "Fat is not a feeling" from Roni's Weigh. I love the saying and whenever I hear someone say, "I feel fat." I always reply – "Fat is not a feeling. Happy, mad, sad – those are feelings, but fat is a whole other thing."
Well, today I felt fat.
I went to go try on some running clothes. I was looking for a few pieces of running shorts and shirts to get me through the rest of my training.
When I tried the clothes on in the dressing room I caught a glance of parts of my body that I would rather not acknowledge exist (damn those face to face mirrors). Anyways, for the rest of the day I felt fat. I don't know if I would have still felt fat if not for the dressing room experience. But, I do know a few minutes in a room full of mirrors shouldn't ruin your whole day like it did mine.
After thinking about it for too long a while I realized that I am on the right track to reach my goals and really am not going to let a bad day derail my efforts. I realize even the skinniest girls sometimes feel fat (and if I may, please don't call yourself fat if you're actually skinny around me as it makes me feel like a giant, obese monster).
The moral of the story is I may have felt stressed, happy, tired, mad or confused today but fat just isn't a feeling.
Lunch – I made the mistake again today of waiting way too long to eat. Then, I couldn't find a can opener (I wanted beans with lunch) and I quickly threw some cheese in a tortilla and chomped on it while I made this salad.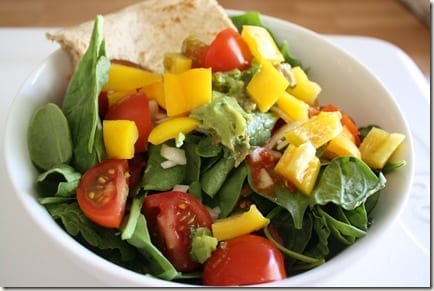 Served with chips to scoop up the guacamole goodness.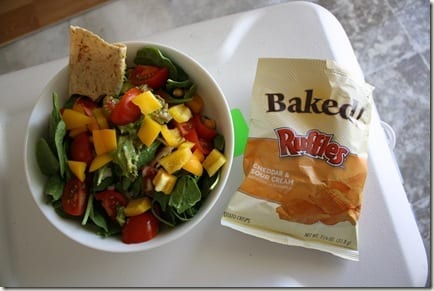 For dessert I ate this cookie from my HLS swag bag. It didn't change my life, but I was still hungry at that point and would have taken any cookie.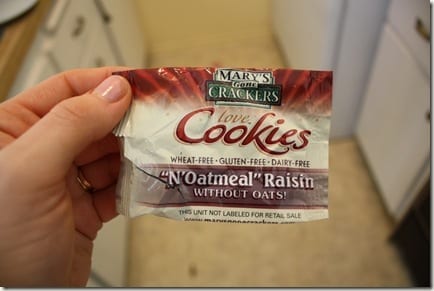 While running errands this morning I picked up an iced coffee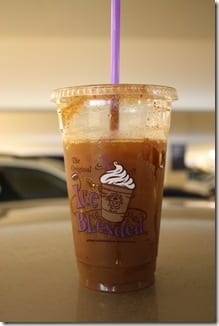 and brought along carrots. I think I get some kind of chewing relief from crunching into carrots, almost like it's therapeutic. Isn't that sick? Kinda yes.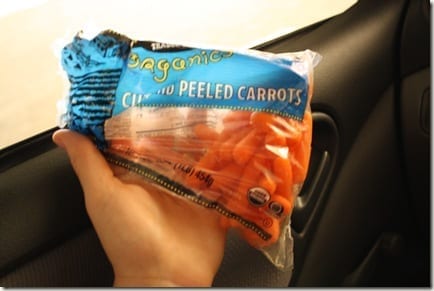 Mid-afternoon I dug into watermelon and a handful of cashews (which are my fave nut, but I've yet to try cashew butter).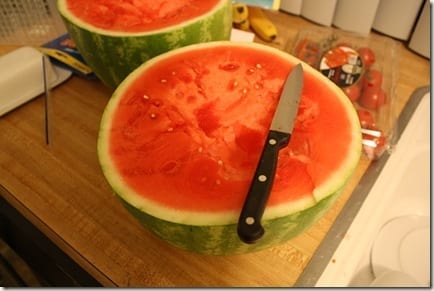 Dinner was a frozen LC meal on top of a bed of broccoli and carrots. I really overdid it on carrots today and am going to get sick of them at this rate. I put hot sauce on this after the photo shoot. I am addicted to condiments and hope I don't turn into one of those people who carries around a bottle of hot sauce in her purse.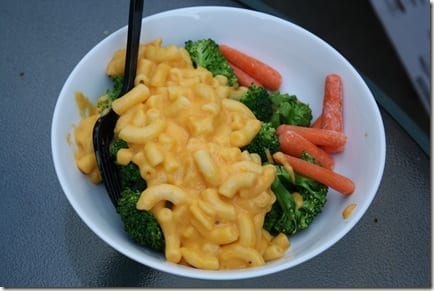 And for dessert…I bought this half gallon of ice cream. Doesn't it look tiny in my massive hand?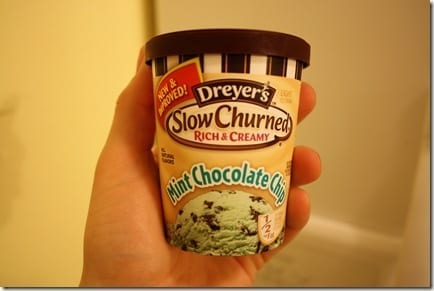 It's an inside joke in my family that my mom and I have the largest hands and feet of any women in the world. I really need to call up the Guinness Book of World Records about this.
Question: If you could break a Guinness World Record what would it be? What record should I go for?
Bonus Question: Do you get a lifetime supply of Guinness if you break a record? If so, sign me up.
Run SMART Goals
Fill out this form to get the SMART Running Goals worksheet to your inbox!