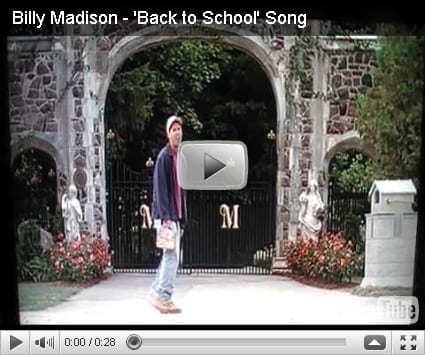 I mentioned the other day that I was buying books for school. And I kinda owe you an explanation, so here it is…
I have been thinking about going back to school for a long time, and now I am finally biting the bullet and going for it. I took the GRE over a year ago when I was first toying with the idea, but first I wanted to give my degree the opportunity to fly.
I graduated college with a degree in Journalism, did a ton of internships (even amazing hands on "real reporting" type ones),  had a very solid resume tape, looked and searched and begged for a job, finally landed a reporter position, covered some stories I'm proud of … and then was subsequently laid off.
The reality is the industry isn't what I thought it was and I'm not going to be the next Woodward or Bernstein. It's a complicated situation and would be tedious to explain completely, but I live in the #2 market and am not going to get a job anywhere that Ben can get a job.
So, after much thought and doubt and discussion, I've decided to take the steps toward becoming an RD. Right now it will probably take me about 3 years to complete – I have a full year of pre-reqs at a local community college before I can even start the program! *I am not admitted to a RD program yet, right now I am just doing all the science requirements needed to apply.
And on top of that, I'm kinda married and want to make babies 😉 We always figured we would wait two or three years, and that is still the plan, it's just more complicated.
A lot more complicated.
But, I'm excited.
What I loved about reporting was meeting new people, talking to them and understanding their story to share with the public. Now I get to meet people and understand their situation to help them.
Luckily, the blog gives me the opportunity to continue to write and reach out to people, so I feel like I still get the best of both worlds. I really, truly, deeply appreciate everyone who reads because the blog is something that is a huge part of my life happiness 🙂
I'm kind of idealizing it right now, but the night before I start 3 more years of school I need more hope than reality.
And so another journey begins over at Run, Eat, Repeat. Never a dull moment.
Oh, and I am also starting a new part time job today.
You can sleep when you're dead.
Thank you for reading.
Love,
Monica
Run SMART Goals
Fill out this form to get the SMART Running Goals worksheet to your inbox!