This morning I was on a mission to find what I've heard to be the best scones in Orange County. As soon as I woke up I changed and went to a local bakery I've heard people rave about. But, they were closed 🙁 Boo.
Defeated I went home and made breakfast…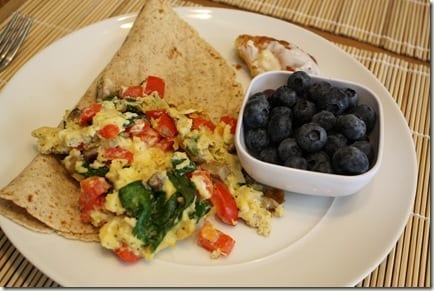 But not before stopping in at the grocery store for a few "key ingredients" for breakfast. I got a cheese danish to share with Ben. It was not comparable to a freshly baked scone, so my craving is still alive and well.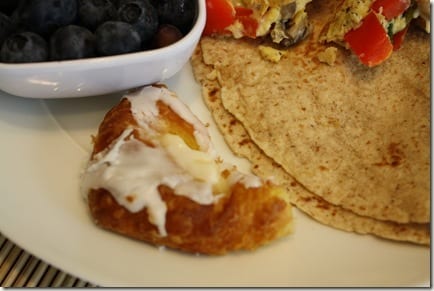 Most of the morning consisted of cleaning and organizing. Our kitchen and living room are unpacked, but now I want to organize everything. I ate lunch while I worked – watermelon and AB&J.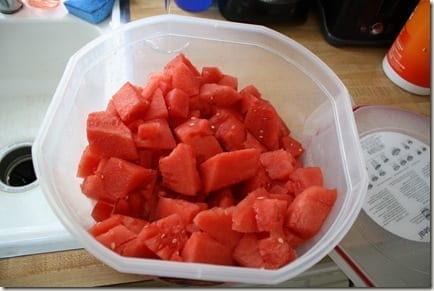 Paper towels = the lazy girls plate.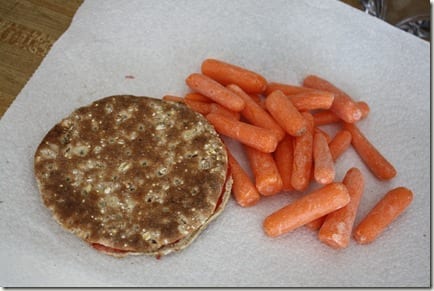 Today was way too beautiful to stay inside though! We headed to my mom's to walk the dogs…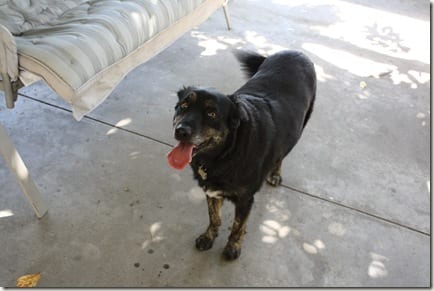 and bring Ben's kites out of retirement. Ben is a kiteboarder, but hasn't been able to kite for over a year due to the move. We had to inflate the kites to make sure they were still in shape to take out. It's a big process since these suckers are huge!!!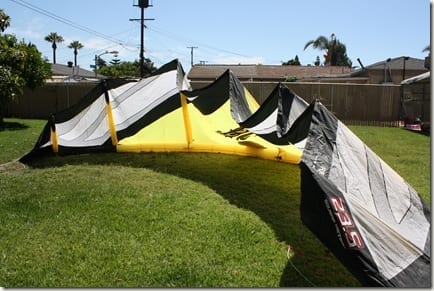 While I waited around for Ben to pull everything out, inflate it and put it back I packed up the last of the stuff I had at my Mom's and snacked on tortilla chips, salsa and a protein bar. Just not all together.
I threw together a quick and easy salad to go with the leftovers from yesterday – Asian Slaw with Chickpeas 🙂
In a huge bowl: a whole bag of cole slaw, can of chickpeas, diced onions, TJ's Spicy Peanut Dessing and topped with cashews.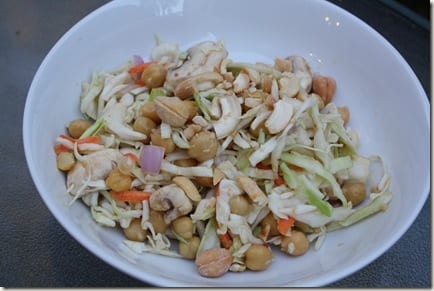 And a Vitatop for dessert.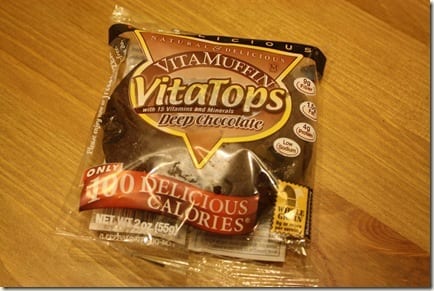 I'm usually super hungry the day after long run days so I've been a little snacky today. But, I feel good energy and belly-wise so I'm happy 🙂
Tomorrow is a big day! I'll have an explanation of some new things going on in the morning.
Question: What's your baked good of choice?
Me: I am not even sure I like scones, but after hearing such a high review of them I have to have one. Normally I would get a cookie – chocolate chip  🙂
Run SMART Goals
Fill out this form to get the SMART Running Goals worksheet to your inbox!