I hear Thursday is Confession day and since I was raised Catholic and all, I thought I'd partake. I mean, I already feel so guilty about all this stuff maybe confessing would relieve some of my anxiety…
Confession:
1. I miss Maryland.
More specifically, I miss my friends Kristin and Matt 🙁
And the beautiful paths I used to run on by our apartment.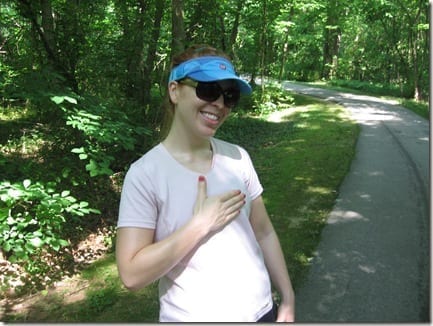 2. When people are too nice to me I think it's because I'm going to die soon and they must know it on some level (maybe subconsciously). So, don't be too nice to me. But don't be mean either…
3. I don't like my new hair. But, I'm going to stick it out for a while and see how it goes.
4. After eating Chicago Deep Dish Pizza I think I am ruined for pizza forever. I think that is the best pizza I have ever had and I don't want to forget how it tasted. Now I am trying to avoid one of my fave foods.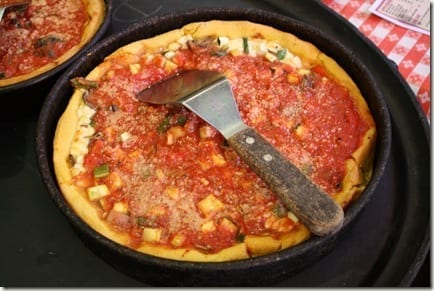 5. I weighed myself today and haven't lost any. But I haven't gained either. So I'll chalk it up to a draw?
(I don't weigh myself that often, I know some readers are weird about weighing in.)
6. I am training for a marathon I haven't registered for yet…
7. I ate cereal after blogging the last 3 nights in a row. (See: #5)
8. I meant this post to be funny, but you can't win 'em all.
9. We still aren't unpacked. And we're still sleeping on an air mattress. Apparently Ben and I think living out of boxes is cool. It's not.

nataliedee.com
10. I haven't watched TV since last week. And that makes me sad. Anyone wanna update me on the Housewives or other pop culture crap I should know?
Q: Okay, I spilled my guts. Now it's your turn. Anyone have anything they'd like to confess?
Run SMART Goals
Fill out this form to get the SMART Running Goals worksheet to your inbox!