Oh.My.Gosh.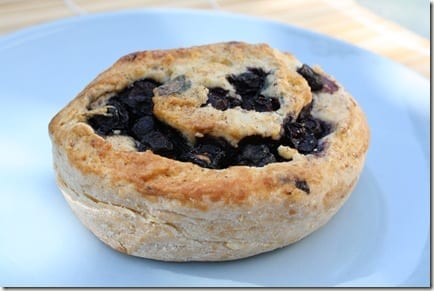 I found that elusive scone I had been searching for. The one I had heard rave reviews about over and over. I found it. And it may have changed the way I look at scones forever.
I used to not be the biggest fan of scones. "Too dry" I'd say, "Not sweet enough".
I always reached for a muffin or cookie at the bakery before a scone. But, these scones are more like crumbly cinnamon rolls than the dry scones I used to imagine.
See how it's made like a cinnamon roll with rings? They just crumbled off into my mouth…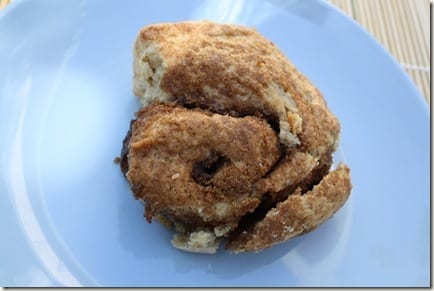 I got the cinnamon for myself and it was very similar to a cinnamon roll except for more biscuit-like in texture. It was perfectly sweet – not overkill like some cinnamon rolls can be – but not too tame like some scones. Just right 🙂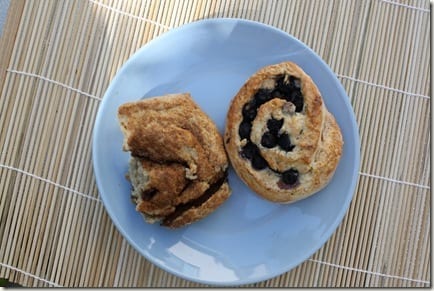 And I got the blueberry for Ben. I stole a bite of his of course, but the cinnamon was better.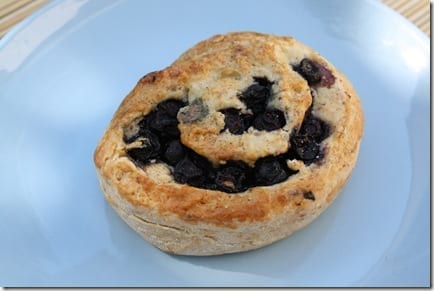 Amazing.
Plus an iced coffee to wash it down 🙂 Happy Thursday to me.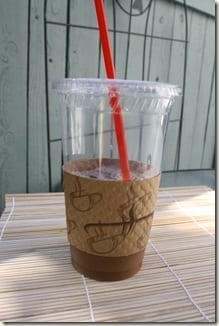 I actually made myself breakfast before class this morning – a bagel with AB&J. I only ate the AB side since the other side tasted off.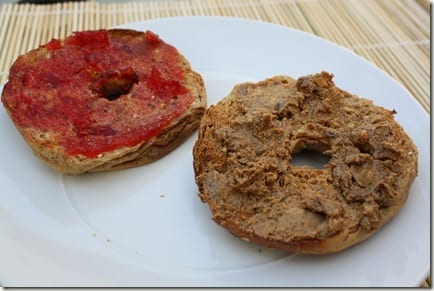 So when I got out of class early and had a few minutes to kill before work I drove by the scone bakery and got myself a second breakfast. Happiness followed.
Will someone please volunteer to stand guard at the bakery at not allow me back in? They have a cinnamon-chocolate chip flavor. God help me.
Run SMART Goals
Fill out this form to get the SMART Running Goals worksheet to your inbox!