Hello and welcome to 5K Friday over at RER 🙂 Did you run a 5K this morning?
I did. Nice and slow to get my legs loosened up for tomorrow's long run.
Since we just moved, I am in the process of filling our little nest with twigs house wares. Definitely the best purchase of the week has to be this cereal dispenser from Target. I have eyed this thing since I registered for our wedding. Well, I finally justified buying this because it helps with portion control and keeping your cereal fresh.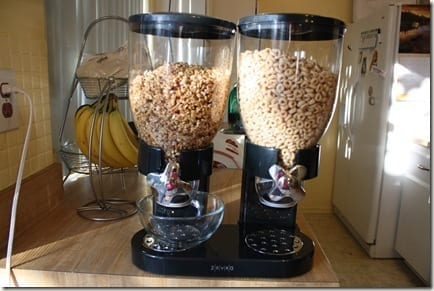 I feel like I'm at a breakfast buffet when I turn the knob and 1 oz. of cereal comes out 🙂 You obviously need to get in a few good turns to get a serving of cereal, but it's fun.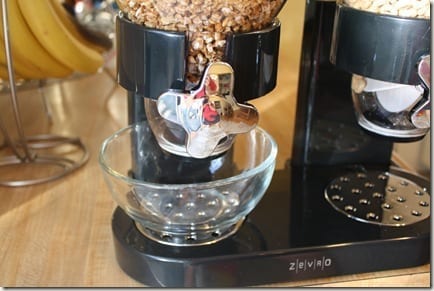 This would be a great item to have for kids. I know it's hard for little ones to pour cereal without making a mess. They can just turn the knob and not worry about spills.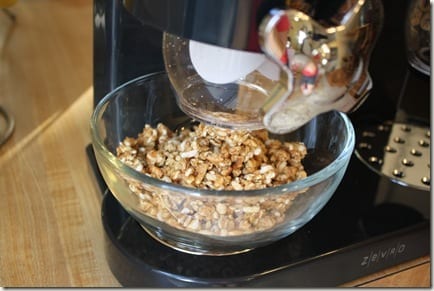 Just add milk (and banana).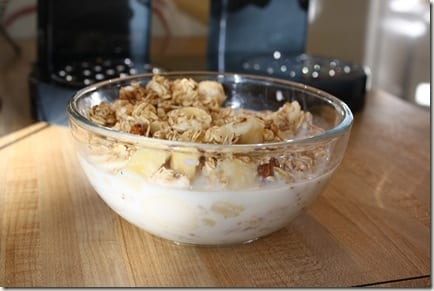 Oh, and the black bananas – that's what happens when you forget the bananas in the sun. I cut them open and the black parts are ruined.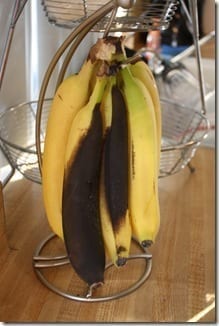 I actually made a big SIAB after my run and topped it with several servings of cereal. I waited too long to eat and couldn't get full.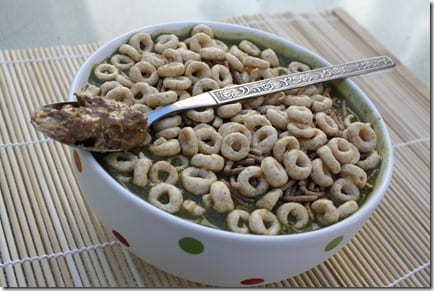 Today is my day off, but I have a long list of school work and house keeping stuff to complete. I'll see you in a bit 🙂
Question: What was your best purchase of the week?
My second runner up has to be that scone from yesterday…
Run SMART Goals
Fill out this form to get the SMART Running Goals worksheet to your inbox!