I got out of class a little early today and had time to meet up with Ben for lunch before I had to get to work.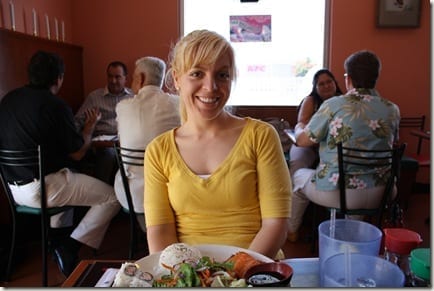 We've been so busy with fixing up the house and me starting school. It was nice to just have a relaxing lunch together and hang out.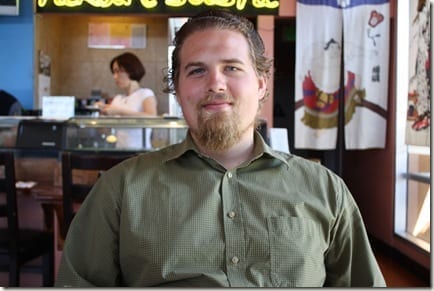 My lunch – I ordered the salmon plate. It came with miso soup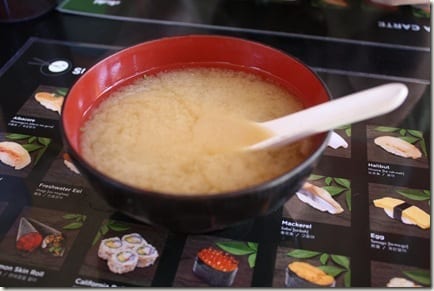 and salmon of course!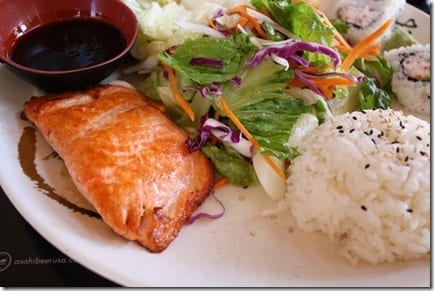 Instead of tempura I opted for steamed veggies. It was the least I could do after this morning's scone!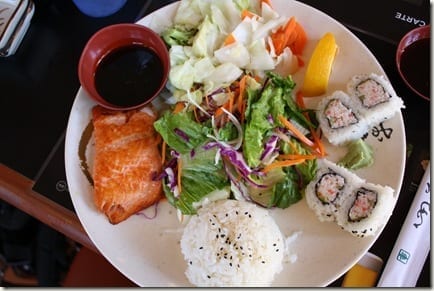 I had some snacks at work:
carrots
SB bar
cheese stick
And I kept dinner light – broccoli and marinara topped with parm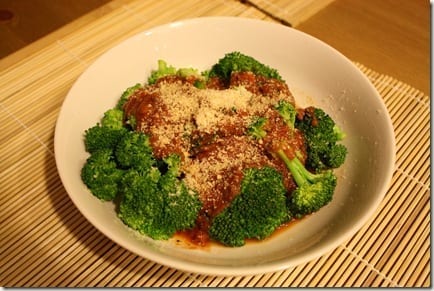 But truth be told, dinner was light so my snack could be heavy – a bag of popcorn, because it tastes best if you hog the whole thing.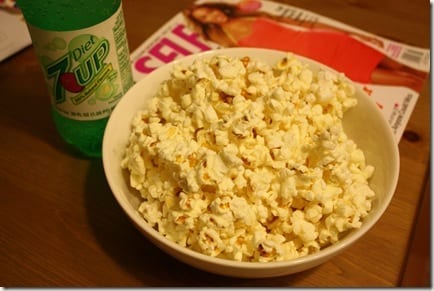 Monica and Ben's Comments of the Day:
While on a walk before dinner Ben wanted me to slow down. He wanted a relaxing walk. I wanted a power walk.
Ben: "Slow down when you walk, it's good for the soul."
Monica: "But, walking fast is good for your ass."
Ben: "I'd rather have a cute soul…"
Run SMART Goals
Fill out this form to get the SMART Running Goals worksheet to your inbox!