This post is a twofer – breakfast and lunch, which I don't usually post together. I normally do breakfast and then come back at the end of the day for lunch and dinner, but my new schedule will be changing a few things on certain days.
My legs felt tired this morning so I decided to just do an easy 4 miles and call it a work out. I stretched for two minutes before I went to get ready, so that goal needs work.
Before I hit the shower I put my oats and almond milk together to soak and speed up the cooking process.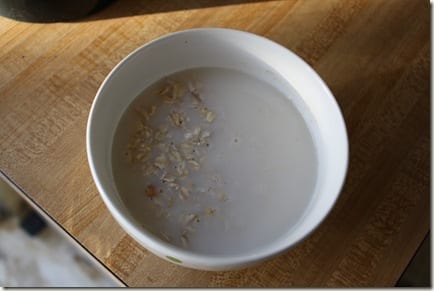 Then, I added banana, salt, cinnamon and chia seeds to cook. Topped with AB.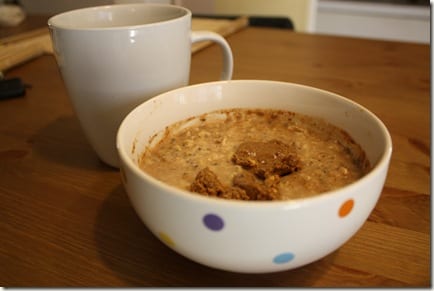 Then, I slapped on my closed toed shoes (lab required) that I got from Payless yesterday and went to school.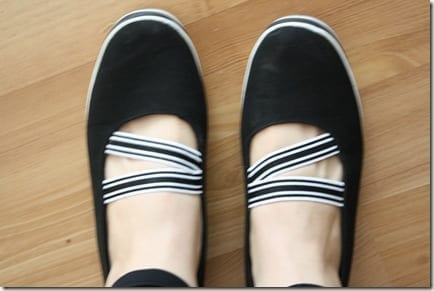 Unfortunately, I had to eat my lunch on the run. I made a veggie wrap filled with hummus, laughing cow cheese and veggies; plus carrots, cantaloupe and a Vitatop (no pic).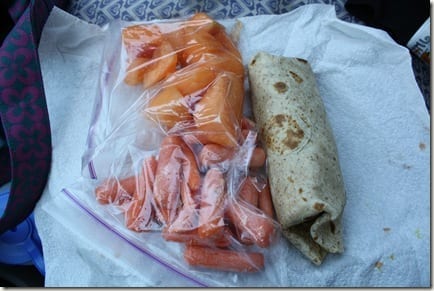 This is a pretty carb heavy/protein light lunch, so we'll see how that holds me.
My Weekly Goal Progress:
1. Get 8 hours of sleep every night – I got 7 last night, but tonight I'll get 8!
2. Stretch after every run – Need to allow at least 5 minutes for this.
3. Turn off the computer by 9:15pm and get ready for bed – Turned off the computer at 9:30pm, so I'm getting there.
How did you do on your weekly goals yesterday?
Question of the Day: If you could make any food in the world calorie/fat free – what would it be? (It still tastes the same.)
Me: Birthday Cake. Birthday cake, anyone's birthday cake, should not have calories. Eating birthday cake is part of the celebration of that person's life. It's only right.
Run SMART Goals
Fill out this form to get the SMART Running Goals worksheet to your inbox!