Way back in January I decided to make 2010 my healthiest year yet by incorporating a healthy (or happy) habit each month. I think I forgot about August, but we'll let that slide since I just did the whole cross country move and all.
Because Ben and I just moved and are fixing up our place, plus I'm only working part time and going back to school… our expenses need to be reigned in big time. So, my September Challenge* is to not eat out.
*We are going on vacation this weekend and while we are out of California this Challenge is void because of logistics. I didn't want to postpone this challenge for another month because we really have to get it together.
I have set a budget for groceries I am going to try and stick to and also I have given myself a $10.00 a week allowance for drinks or miscellaneous.
Added bonus of the challenge – eating healthier. Since our kitchen was out of commission for over a week we got way too comfortable with take out.
Anyone else doing a September Challenge?
You don't have to do mine, do something that fits where you are in the world right now 🙂
Lunch was packed quick style because that's how I roll (read: I'm always late and it's tragic). I threw some salad in a baggie and a frozen meal.
Serving a frozen meal on a bed of veggies is a great way to make the meal healthier and bulk it up at the same time. *I took this picture just as my co-worker came out of his office and I had to explain the blog. Awkwardness ensued.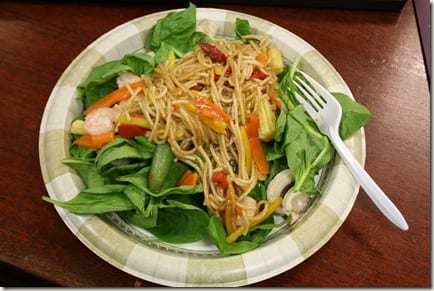 The last part of lunch was cottage cheese and Honey Nut O's. The cereal was perfectly sweet enough to make this combo amazing. Bonus: I got Organic cottage cheese on sale.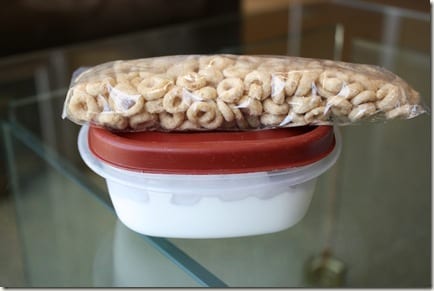 My snacks for school – apple (which I ate about 5 minutes after lunch), AB&J (my new energy bar) and carrots.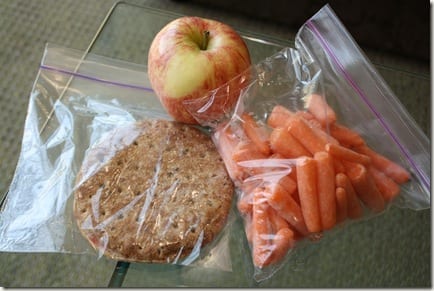 After a long day I headed home to throw together a quick dinner. I had cooked up ground turkey for Ben yesterday and mixed it with Annie's Mac n Cheese plus 2 Laughing Cow Wedges. It's like Cheeseburger Helper, but better and healthier.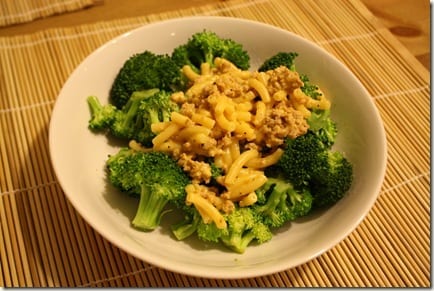 Dessert – A huge pack of Annie's snacks were on sale at Costco and I figured, why not. I may or may not have poured these in a bowl and eaten it like cereal. I'll give you a hint – I did.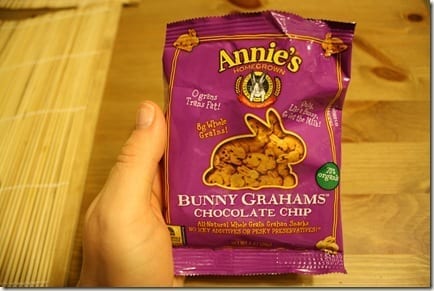 Okay, one more day of work and school and then I have Friday off! Getting back into the swing of things hasn't been smooth, but I'm enjoying the adventure.
Run SMART Goals
Fill out this form to get the SMART Running Goals worksheet to your inbox!