What do you think about when you're running?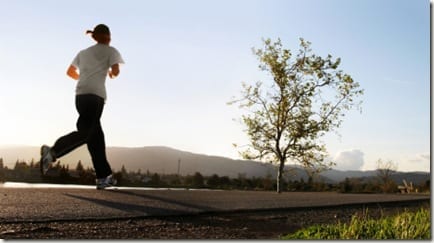 Today I thought about one thing and one thing only – FOOD.
I think my body is still on island time (aka East coast time) and thought I accidentally missed the breakfast buffet because I was starving this morning.
First, I just kept thinking about what I wanted for breakfast, then lunch. When I started planning my breakfast for the entire week I knew I was in trouble. I ate the energy chews I brought with me, but that wasn't cutting it.
Finally, I called it a day at mile 12 and called in back up. I called Ben to come pick me up and I headed straight for the kitchen.
Unfortunately, our fridge is pretty bare since we've been gone all week. I made a smoothie and toast with cream cheese and jam.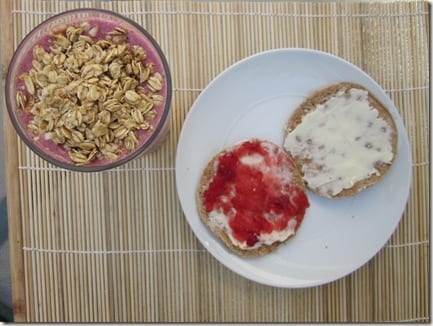 I also ate the hummus and pita chips my mom sent me home with last night when she picked us up from the airport. And by "ate" I mean, "scarfed them down like a homeless dog in a dumpster behind a restaurant".
And this smoothie with protein powder, frozen berries, almond milk and chia seeds. I topped it with granola for crunchy goodness too.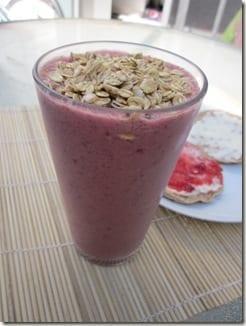 I remember reading a poll a long time ago that said the top things runners think about while running, is something like:
1. Food
2. Work
3. Sex
Question: What do you think about when you run or work out?
Run SMART Goals
Fill out this form to get the SMART Running Goals worksheet to your inbox!