Hello and Happy Monday! Even though I was on vacation all last week I am not ready to get back to the real world yet. Oh well, here we go!
In order to help me bounce back from vacation I'm setting Monday Mini-Goals again. I love the idea of weekly goal setting. One step at a time, right?
Goals for the week of 9/13/10:
1. Get 8 hours of sleep every night.
2. Do Jillian's 30 Minute Shred every day until Saturday.
3. Eat Clean – specifically, no candy, ice cream or cookies. I overdid it on vacation and want to clean up my eats this week.
Run – I did 5.5 slow miles this morning. Level 1 Shred made me sore and my muscles didn't want to cooperate. This only proves how much I need to do more strength training. Ouch.
This morning I was craving a fruit smoothie, but don't have any fruit flavored protein powder (I'm returning the last one I bought). I decided to try this individual packet of Tera's Whey in Chocolate.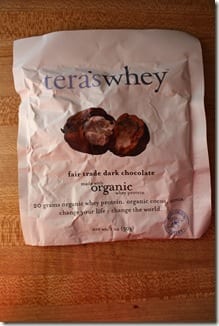 The nutritional information is amazing! 20 grams of protein for 110 calories. Nice.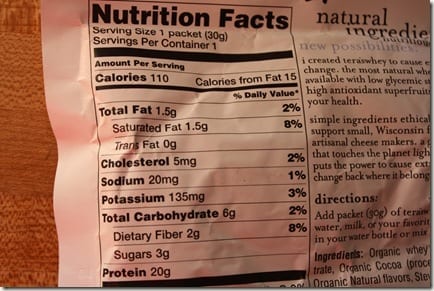 I blended the packet with ice, water, spinach and chia seeds. For some reason it didn't want to incorporate well and was clumpy no matter how long I left it blending. Boo.
Outside of that it was tasty. But, I still want to track down my fave protein powder…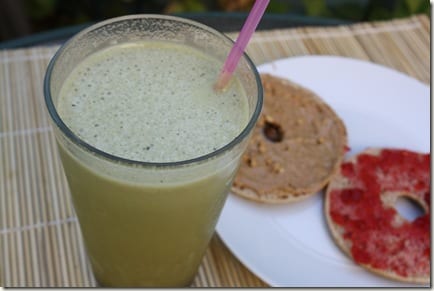 With a PB&J bagel on the side.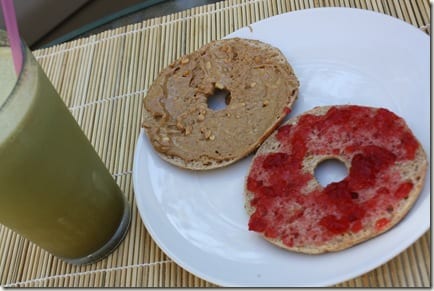 What are your goals for this week?
Run SMART Goals
Fill out this form to get the SMART Running Goals worksheet to your inbox!