I've had my share of cooking failures. I am a "learn by doing" kinda person, so trial and error is inevitable. Today there was more error than I'd like.
I've made tragic pancakes and cookies and pasta dishes. But, I normally don't burn things beyond recognition. Until tonight that is,  when I tried to make tostada shells.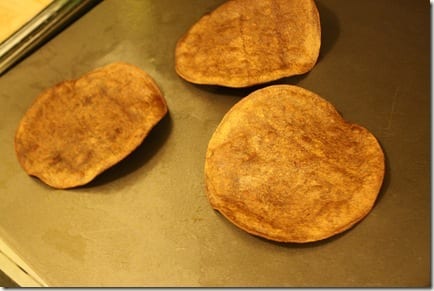 I placed yellow corn tortillas on a baking sheet and put them in a 400 degree oven.
Then, I got distracted and ruined the base of my din-din.
Fail. Major Fail.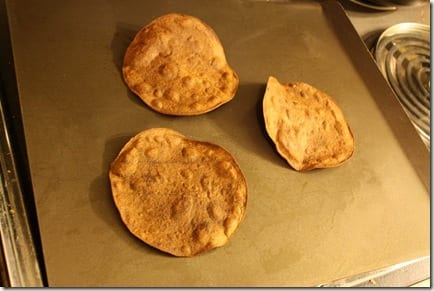 To put it in context:  This is a non-burned tortilla chip on top of a very burned corn tortilla.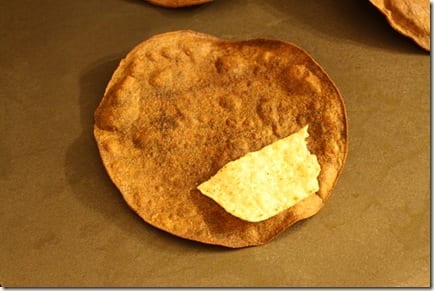 The good news is I had an excuse to eat cereal and the BEST SNACK EVER for dinner instead.
Oh, if you're not aware – the BEST SNACK EVER is toast slathered with PB (or AB) and topped with chocolate chips.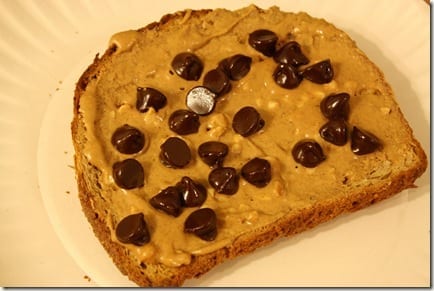 Place in the microwave for a few seconds to let the chocolate chips get melty and then prepare to embarrass yourself.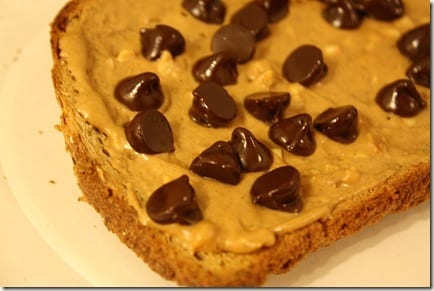 The embarrassment will come from…
1.) The PB and melted chocolate stuck in your teeth. And on your hands. And on your forehead when you brush the hair out of your eyes…
2.) The inappropriate groans of pleasure at the taste of this snack. I don't think I can look my neighbors in the eye anymore.
and
3.) The realization that you now love a snack more than your own mother. Sorry Mom.
One more thing – be sure to prepare this snack on a paper plate because you won't want to waste time washing dishes. You'll be back for more as soon as you're done with this one.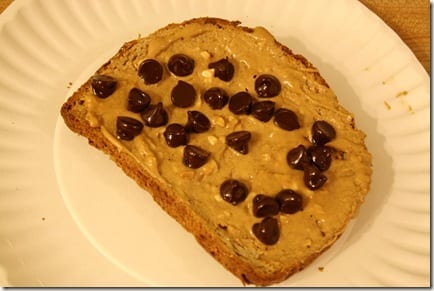 Before I experienced ecstasy via a the BEST SNACK EVER I had a salad for lunch. It's kinda anti-climactic in comparison.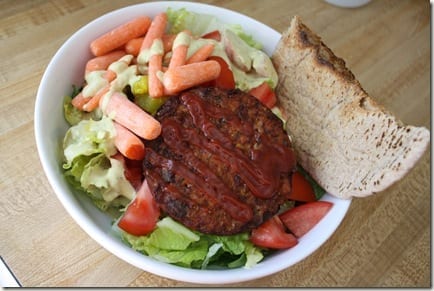 With a pita because sometimes impulse purchases work out.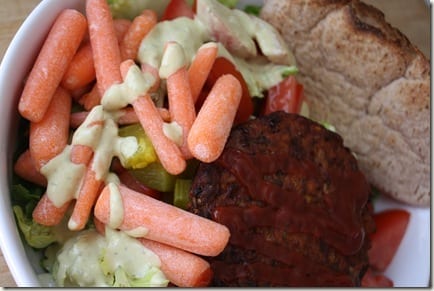 And I got compression socks! I didn't run today, so I can't really give a review. I was just trying them on because they didn't have my size and I had to go one down. I'll blog about them when I actually use them 🙂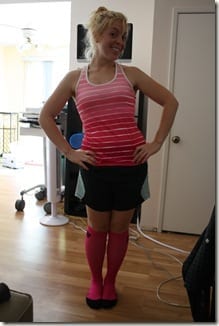 Question: What's your "BEST SNACK EVER"?
Run SMART Goals
Fill out this form to get the SMART Running Goals worksheet to your inbox!