Contrary to what Bravo would have you believe, the OC doesn't always smell of money, ocean breezes and botox…
Okay, maybe it does a little but that's not all of it…
Because I always seem to run by a new dead animal on my runs around my Orange County neighborhood. As soon as one dead possum/squirrel/bird/wayward runner is decomposed and has stopped smelling, another one pops up with a fresh dead smell.
I know this post is super gross, but I'm the one that has to run by it! And it's not like I can hold my breath while running. I'm breathing it in hard.
I am convinced there is some hairy predator living in the bushes around my house. And I had the pleasure of smelling their latest kill on my walk this afternoon. I can't wait to relive that tomorrow morning on my 5K Friday.
Someone needs to find a new route.
Before my daily encounter with the death smell I ate lunch…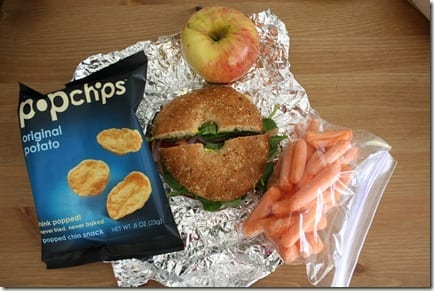 and packed a snack for work.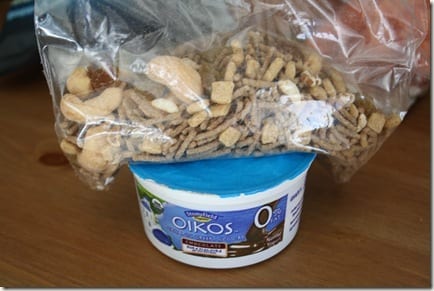 I was just about to dig into my yogurt/cereal combination when I thought to look at the expiration date.
Talk about the smell of death. I would have been next.
I ate the trail mix with a side of jicima instead of the ancient yogurt.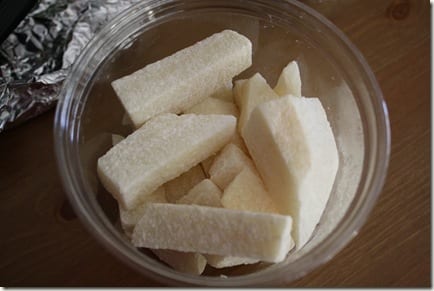 Dinner tonight was based on a crazy craving for green bean fries. I wasn't sure what I was craving more – ketchup or the green beans. I think I ate equal amounts of both.
I made an egg scramble topped with the best sharp cheddar and served it with a whole wheat tortilla on the side.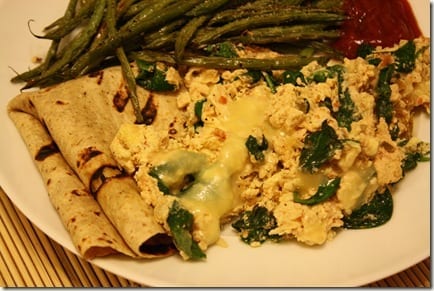 Major Confession: I've been eating Annie's cookies for dessert the last few nights.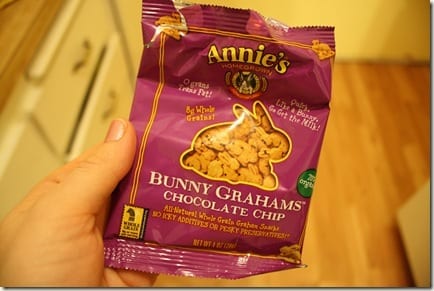 As cereal.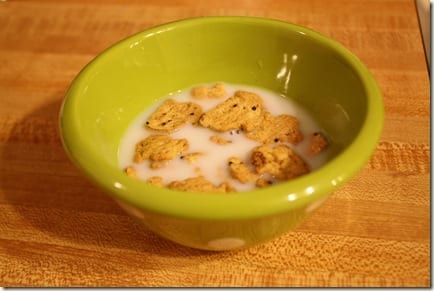 Busted.
But, if I become the next victim of that predator of the streets of Orange County, I will die knowing my last meal was a big bowl of cookies in milk.
Question: Orange County, New York, Atlanta, New Jersey, D.C. – What city has your favorite housewives?
Run SMART Goals
Fill out this form to get the SMART Running Goals worksheet to your inbox!