I like my eggs like I like my exercise – Runny 😉
What? They can't all be winners folks.
I am still craving eggs and tonight I wanted runny eggs with toast for dinner. I don't make the best looking eggs, but I think I make some pretty good tasting ones. 
With a side of my other recent obsession – green beans eaten as fries. Eaten with more ketchup than I'd like to admit.
First they're regular…
Then they're runny!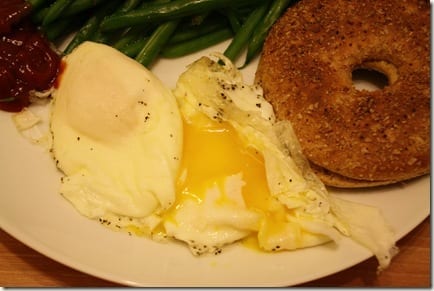 I chomped on this bar randomly throughout the day. I hate the name, but had to try it after I saw it on several blogs. I wasn't a fan. But that didn't stop me from eating it. Wouldn't get it again though.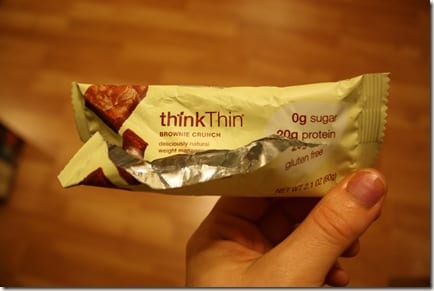 And dessert – Annie's Bunny Cookies Cereal. They should just sell this stuff in the cereal aisle because I know I'm not the only one eating it like this.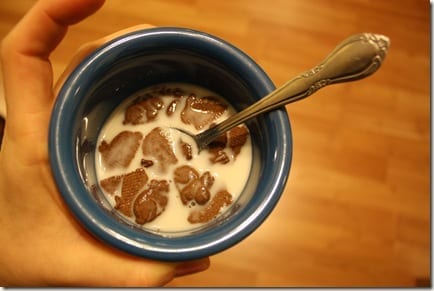 Ben sent me this picture he found on reddit, I'm not sure who to credit, but I love it – a corn muffin stuffed with broccoli!
I feel snacky, but know I'm not hungry. I'm hoping some hot cocoa or seltzer keeps me busy until bed time.
Good Night!
Run SMART Goals
Fill out this form to get the SMART Running Goals worksheet to your inbox!