Recently I picked up Peanut Flour from Trader Joes. I've been excited to try it ever since. Finally this morning I made my highly anticipated Peanut Flour Pancakes.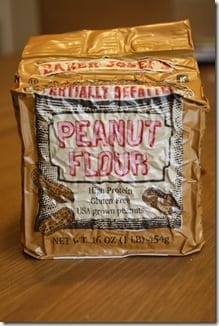 Recipe:
– 1/4c peanut flour
– 1/4c oats
– 1/2c egg beaters
– 1/4c almond milk
– 1/2 tsp baking soda, baking powder
– dash of salt, cinnamon, chia seeds
*I think this makes a pretty small serving, so next time I would probably use 1/2 a cup of flour and oats and increase the other ingredients accordingly.
I mixed it up in the blender, cooked it up in a pan and topped up with bananas, raspberries, almond butter and syrup.
Served with iced coffee and a few stolen bites of Ben's eggs 🙂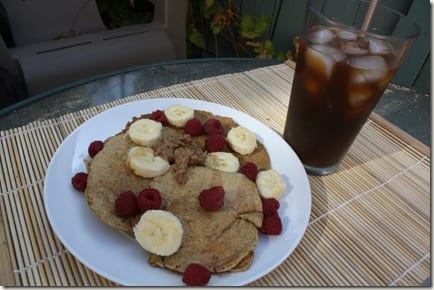 I forgot how much I liked raspberries! Yum!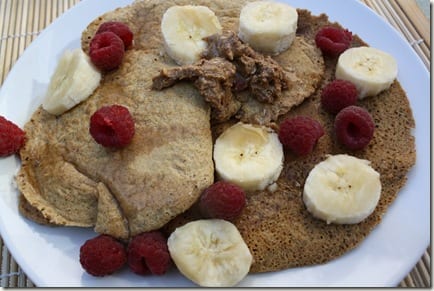 Yesterday Ben and I ventured to my mom's for a visit. I was excited to see Roxy.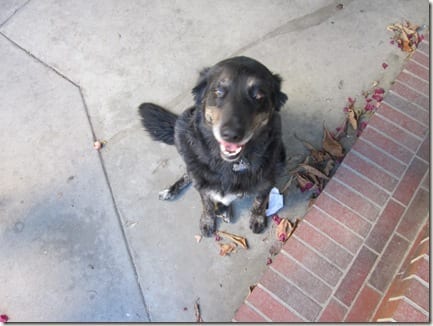 Ben was excited to see ripe avocados from my mom's tree. He's not the biggest fan of nut butter (I know, I can't believe I fell in love with him) so this is one of the few healthy fats I can get in him.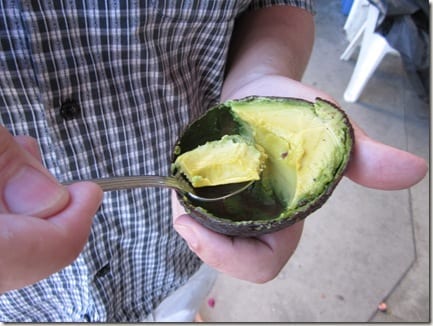 He just cuts it in half, adds salt and eats with a spoon. I think he's addicted.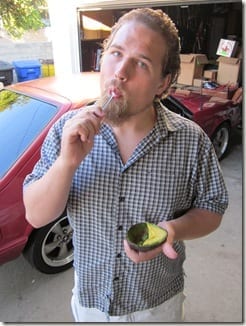 Before we left for my mom's I had a big salad with tons of random toppings and TJ's peanut dressing. I dunno this was kinda of like a second lunch, kinda of like a big snack…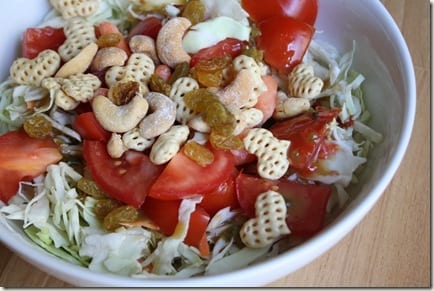 Plus  some more Annie's bunnies before giving the rest of the box away in hopes that I can control my cravings for sugary little cookies in the shape of rabbits without going through withdrawals.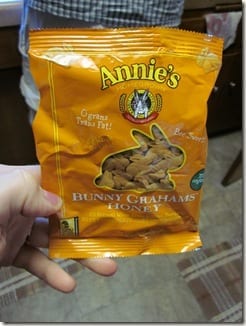 My mom and I walked the dogs and then collaborated on dinner – fish, rice and salad.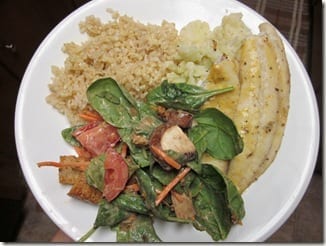 No Saturday in September is complete without a trip to the local self serve frozen yogurt joint. The closest one to my mom's is Blizzberry.
I got a few different kinds of fro-yo and went to town on the toppings. I think it's all about the toppings!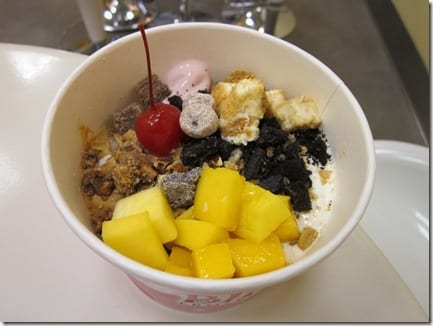 My little brother, Matt, went crazy with the toppings too. That's how we roll in Pico.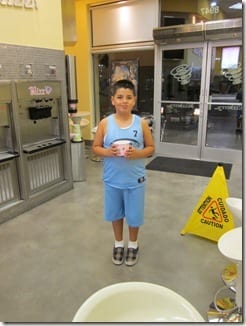 Now I must get to studying. I have two tests this week and am still catching up from my missed week of school! I also hope to clean a bit today, this place is a mess! Like embarrassingly messy 🙁


www.nataliedee.com
Run SMART Goals
Fill out this form to get the SMART Running Goals worksheet to your inbox!