I love confession Thursday because it gives me a chance to Come Clean…
Confession #1: I know I said Thursday is a Rest Day, but instead of complete rest I did Level 1 of the 30 Day Shred. It felt good 🙂
After the Shred I made a yogurt bowl with greek yogurt, stevia, cereals, banana, chia seeds and peanut butter.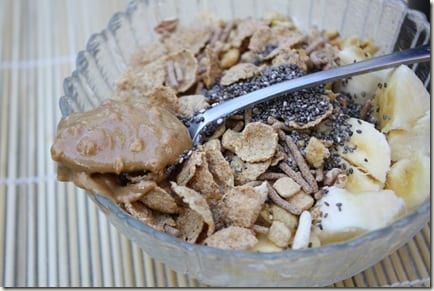 I took coffee to go, but it spilled on me several times on the way. You think I would change now that I'm back home, but I don't want to be that clean. This confession post is enough really.
Confession #2: I hadn't washed my hair for 2 days because I knew I was going to get it cut today and wanted to really enjoy a good scrub from a stylist. Does anyone else love getting their hair washed?
Confession #3: I was super hungry after class and my hair cut so I had lunch at 11am. I almost ate at 10:30am, but it took a few minutes to put together. I made mini-pizzas on sandwich thins – topped with marinara, onions, mushrooms and cheese.
I always add extra parm because I love it.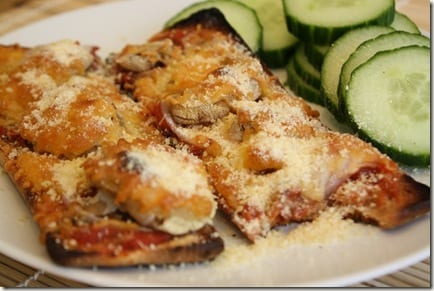 Confession #4: This post is late because I finally had a minute to clean my kitchen and had a pile of dishes that were about to grow legs and walk away. Gross.
I hate that during the week I let messes pile up because I'm always rushing off. I've decided to set a better schedule for myself tomorrow and stick to it so I am not always feeling overwhelmed.
Confession #5: In my cleaning frenzy I realized the crumbs trap for my toaster is missing and I got frustrated and threw the whole thing away. Looks like someone is in the market for a new toaster…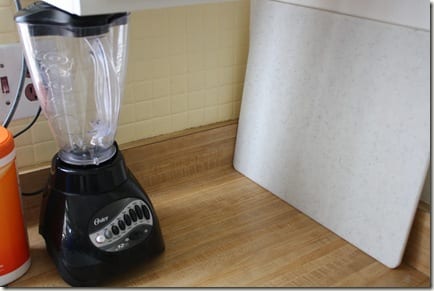 Confession #6: Someone is also in the market for a new bed. Ben and I are currently sleeping on our pull out couch because we don't have a bed. We also don't have the flooring done in the bedroom, so we're not in a rush.
But our place is so tiny we are using the front room as a bedroom and office too.
 Confession Lucky #7: I bought 3 bottles of this carrot juice from Costco yesterday. When I bought it I told Ben we're not going to have fruit juice anymore, just veggie juices. Well, I took a drink and realized I don't like carrot juice straight up. Looks like I'll have to cut it with OJ.
Confession #8: My genius cereal dispenser doesn't seem so genius any more since I keep opening up the lid to grab handfuls of it.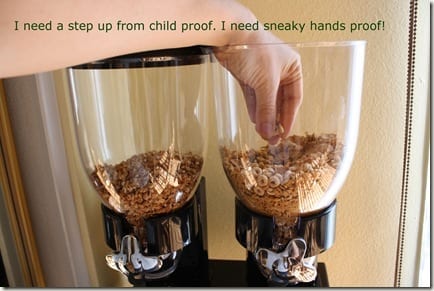 Question: Anyone else got anything to confess?
Run SMART Goals
Fill out this form to get the SMART Running Goals worksheet to your inbox!