Unfortunately, lately I've been super busy and neglecting old friends because of this 🙁
In this case my old friend is my foam roller. I haven't used it at all since we moved in June! What makes it worse is June through September has included all of my marathon training – the time when I should use the foam roller most of all. Fail Monica, fail.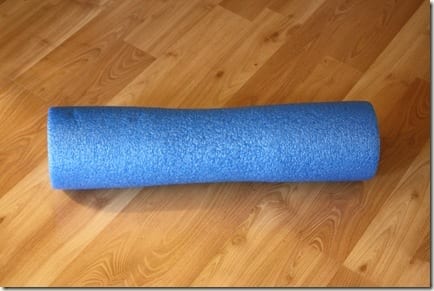 Well, my IT band has been screaming for some foam roller action and I finally gave myself a few minutes today to roll around with it. I kinda had to, my legs were not having my 6 mile run today and I cut it a bit short for some self love.
I need to get back to doing this a few times a week – not just once in four months! That's added to the list of things I need to add to my new and improved schedule – coming soon
It's official, I am over marathon training. It's very rare that I can't motivate myself for a midweek run. Usually not wanting to run is either
1.) Body fatigue or
2.) Metal fatigue
– but at the end of marathon or half marathon training it's really both and very hard to overcome. At least I'm almost there!
Today is Waffle Wednesday, so breakfast was easy. (I'm still having the worst time deciding what to make each morning.)
I topped my waffles with almond butter, a banana, chia seeds and some syrup. Waffle Wednesday never does me wrong 🙂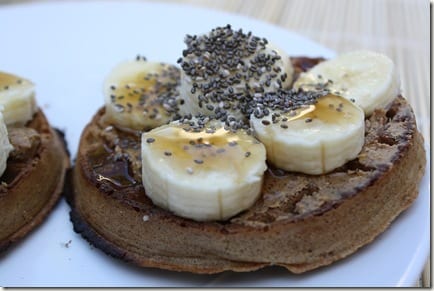 Question: What nice thing are you doing for yourself today?
Run SMART Goals
Fill out this form to get the SMART Running Goals worksheet to your inbox!