On the way home tonight Ben asked what I was thinking for dinner. I had grand plans to make a tofu stir-fry, but he didn't look too thrilled when I mentioned it. It really was a trick question because he was already planning in suggesting a drive through burger joint.

I am always down for some stolen fries and onion rings, so I was down for it.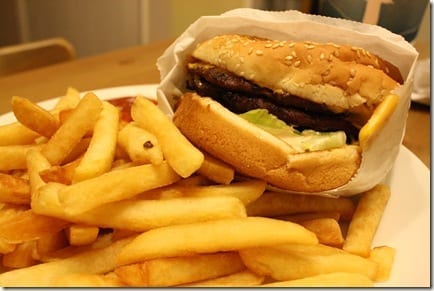 Thanks, Natalie Dee. I hope people will ask about my hamburger as well.


www.nataliedee.com
The burger place does have veggie burgers, but they're not the greatest, so I decided to make my own to go with my fried friends. Making veggie burgers in the toaster oven over the microwave is a serious upgrade.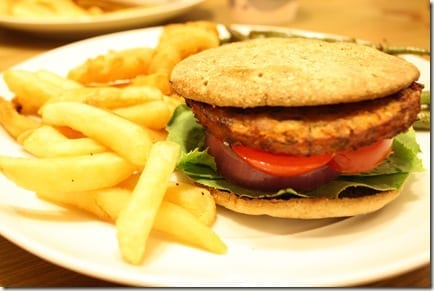 I am guilty of suggesting the onion rings in addition to his french fries. But, at least I also made some green beans to go with it. They cancel each other out, right?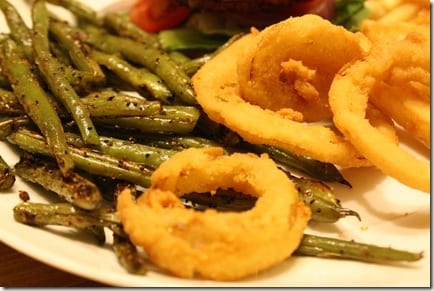 Lunch was an egg scramble with my new fave = Leeks.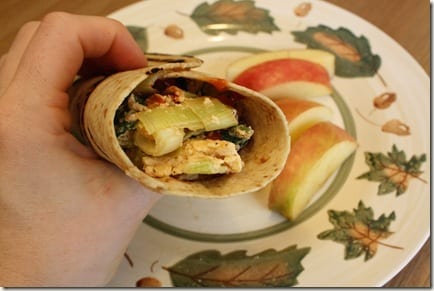 And a snack for my travels.
Thanks for chiming in with your positive mantras in my last post! Check it out if you need motivation 🙂
The Commit to Fit Challenge Winner: Rachel who said…
"I really want to sign up for another 5k! I did my first one last year and it was so much fun. I feel like I have the post-triathalon blues right now and I haven't been motivated to sign up for another race yet."
Rachel please email me your information and I'll reply with the details 🙂
Don't forget I have another awesome giveaway next Tuesday!!!
Question: What's your favorite burger? Do you get it from a restaurant or make it yourself?
I love a really good veggie burger from a diner, but I love the taste and quick cooking of a one at home too!
Run SMART Goals
Fill out this form to get the SMART Running Goals worksheet to your inbox!