This morning I assembled a delicious yogurt bowl for breakfast.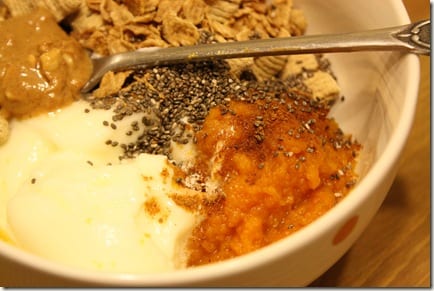 In the mix: pumpkin (which I warm up in the microwave), yogurt, stevia, pumpkin pie spice, chia seeds and cereals.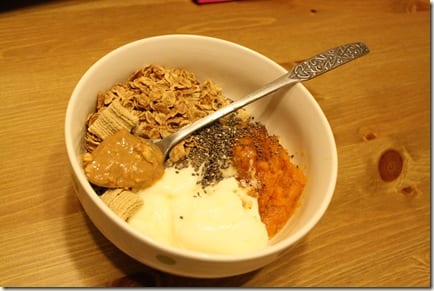 Served with a spoonful of PB.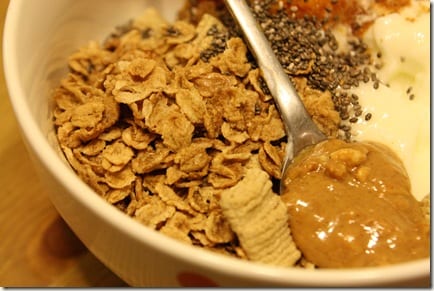 After taking pictures, I mix it all up and dig in! There is a reason it's called a yogurt mess. It looks gross, but tastes delicious.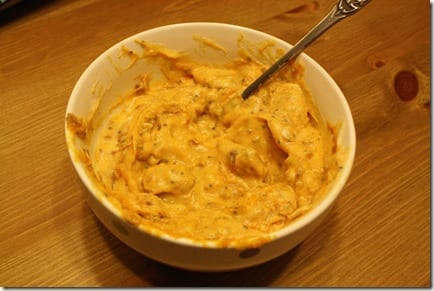 After mixing I went put some coffee in my to-go cup and Ben took a big bite of my breakfast. He was very unpleasantly surprised by the taste. For some reason he thought I was eating broccoli cheese soup for breakfast! He said his brain couldn't process the idea of cheese soup while actually tasting pumpkin yogurt fast enough. Ha!
I have been feeling a little bit of a scratchy throat and wanted to scare it away with a veggie juice. Hopefully, this immunity juice will do the trick!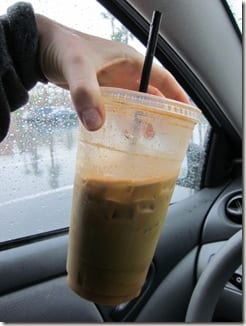 When I got home I threw together an easy lunch – tomato soup and open faced grilled cheese 🙂 And a handful of chocolate chips for dessert.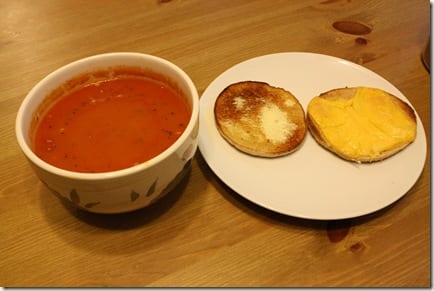 It's time for another Subway Commit to Fit Giveaway!
I am working with Subway to promote their Commit to Fit Program. The company is trying to encourage people to create their own "Commit to Fit" goals for a healthier lifestyle.
This week the prize is a $25.00 gift card to Subway!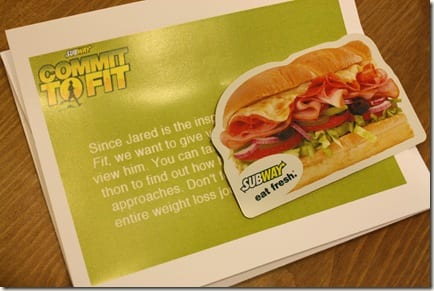 To Enter: Leave a comment on this post.
In addition to entering this contest, you can check out the Subway Facebook page to enter more contests. They are giving away gift cards and cash!
This giveaway is one of 5 I'll be doing every Tuesday for the next 4 weeks. Be sure to come back and see what's up next!
Question of the Day: So, do you want some free sandwiches or not?
Run SMART Goals
Fill out this form to get the SMART Running Goals worksheet to your inbox!