Today I opened the fridge for lunch and saw a bunch of random food filled tupperware staring back at me. The containers had peas, chickpeas and brown rice.
Hmmmm…. I racked my brain for a cool casserole or inventive hot salad idea in which to use all these ingredients at once.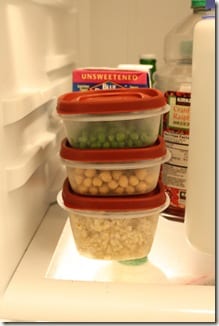 Then I realized that I love chickpeas straight up. I didn't want them buried in some casserole. And I also love brown rice heated up with butter and salt. Yum!
So, I decided to just throw it all in a bowl, heat it up and put some salt and butta on it. I also sprinkled on some garlic powder and considered calling it a "garlic butter sauce", but then I realized that is bullshit, Smart balance, salt and store brand garlic powder do not a "sauce" make.
My tomatoes are on their last days, so I threw them in too. I went generous with the salt and butter, as I usually do, and this dish was delicious just like this 🙂
I love big bowls and I cannot lie 😉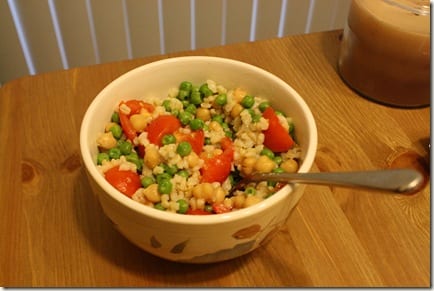 I took an apple (no pic) and yogurt for a school snack. If you don't know what an apple looks like please email me and I'll send you one. Tragic.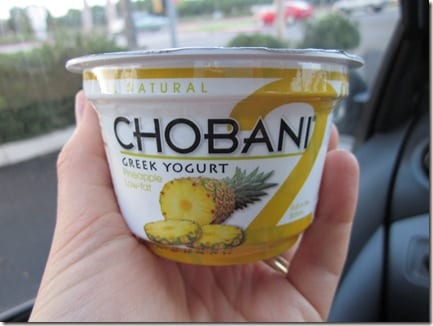 I was uninspired for dinner, (a common theme around here lately) but I knew I needed protein so egg scramble to the rescue. I also had two slices of bread because Ben didn't eat his. I think there is something wrong with him and may plan an intervention.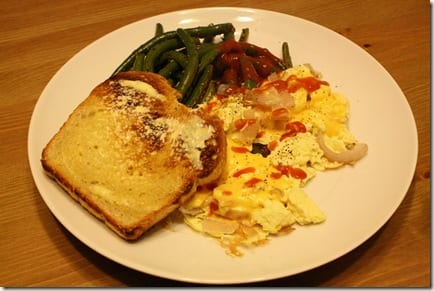 Speaking of intervention, can someone please plan one for me ?
I have an unhealthy addiction to dark chocolate peanut butter cups. I would rather live on the streets with them, then give 'em up.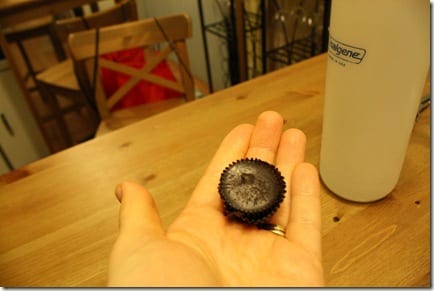 What if Wednesday Question:

www.nataliedee.com
WHAT IF you had a magical bowl, and it was always full of ONE type of food. What 1 food would you pick to be in it?
Me: ICE CREAM. No Question.
Run SMART Goals
Fill out this form to get the SMART Running Goals worksheet to your inbox!