Ben got busted earlier this week because of his package.
Yes, you read that right. He got a package this week that I thought we decided against – Nutella to go.
Look at his guilty face enjoying the sweet tea that comes in the snack pack. I have to admit, even at room temperature the tea was good.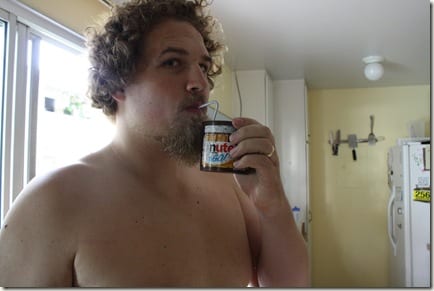 I think this picture speaks for itself. Nutella on a stick? Yes. Oh Yes! Give it to me.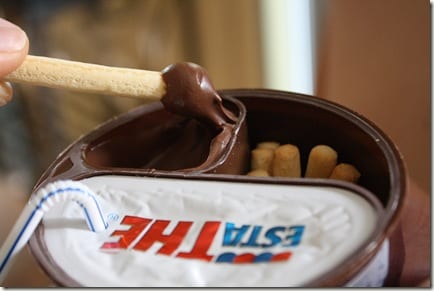 The rest of the day is not nearly as important as that Nutella, or this wine.
I bought it because of the cute label, but I liked it. Very mild, but pleasant.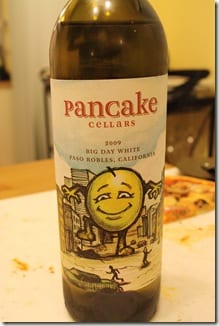 I decided not to drink for the last few weeks leading up to the marathon. I didn't want to dehydrate myself before long runs and by the time I got to taper I didn't want to change anything, so it's been about two months since I've drank. I will definitely change this up for my next training session.
Anyways, today was the day to drink. And I did.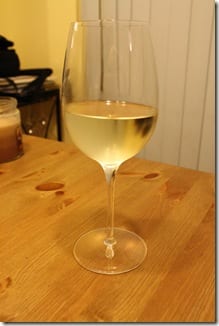 Pizza and wine. The best combination ever.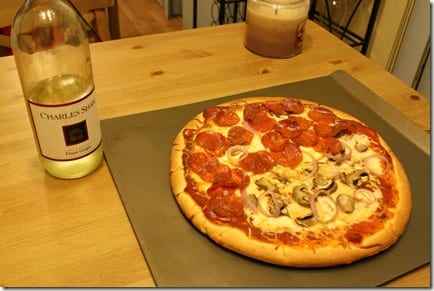 His and hers sides…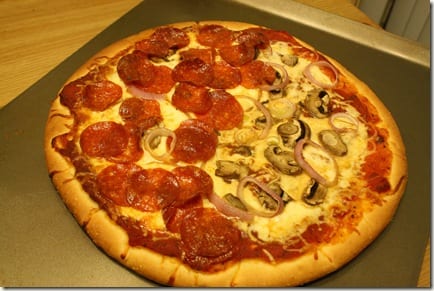 Ahhhh. After not drinking for a while this wine is feeling good.
Now I must attend to Ben's package.
The Nutella one, sicko!
😉
Run SMART Goals
Fill out this form to get the SMART Running Goals worksheet to your inbox!