I made the thickest smoothie post run this morning.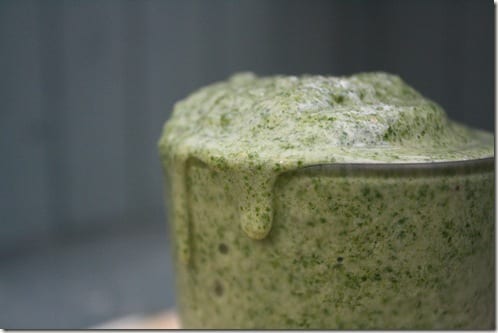 In the mix: protein powder, ice, spinach, chia seeds, water. It made two glasses, which I enjoyed both of with a whole wheat Indian flat bread on the side. The flat bread from TJ's is thick and chewy in the best way.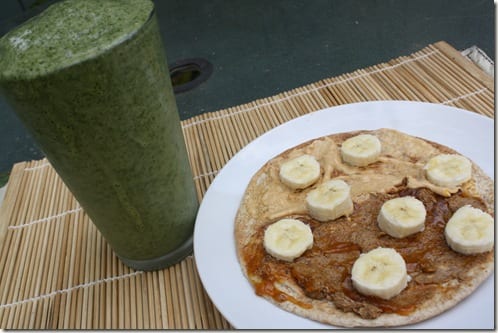 Half almond butter/pumpkin butter half pumpkin cream cheese with naner.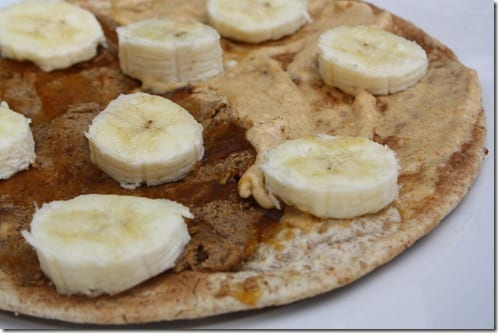 I was still hungry after this and decided to polish off a chocolate chip Larabar. This is better than I remembered 🙂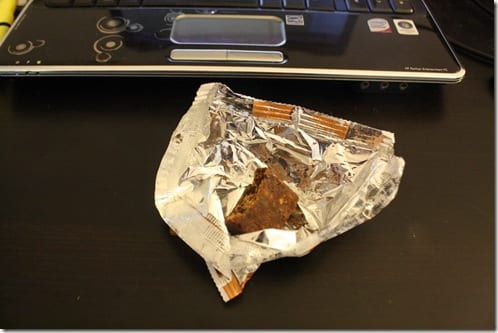 Pre-breakfast I had the best run! I found a good (read: downhill) route for most of it. Ahhhhh! There is something so psychological about having a good run. Like my confidence in myself is restored 🙂
6 miles average pace: 8:21
Mile 1: 8:22
Mile 2: 8:34
Mile 3: 8:15
Mile 4: 7:42 – I think this is the fastest I've ever ran a mile!
Mile 5: 8:13
Mile 6: 8:40
Pre-pre-run and breakfast I made Ben the most important meal of the day. I had some leftover pasta I had made him the other day. It wasn't enough for a full meal, but I didn't want to waste it.
I decided to throw it in a pan…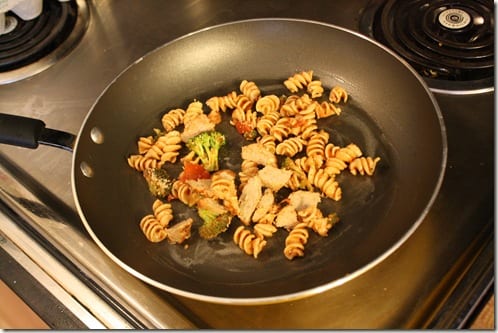 and added some eggs and cheese…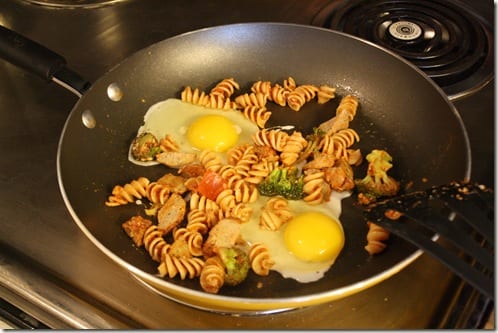 Served with some of the San Francisco sourdough I brought back from this weekend.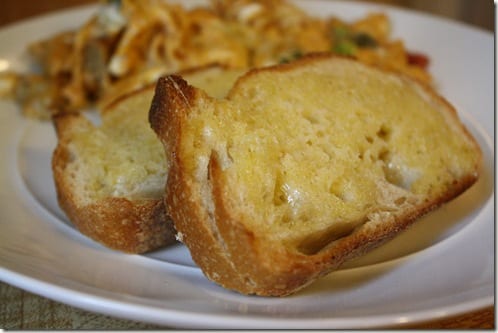 Leftover scrambles work with practically anything! Try it.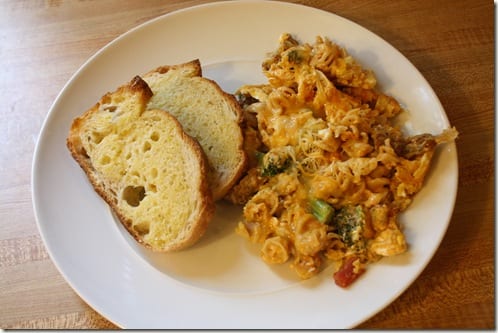 Question: Do you like leftovers? Do you change them up at all?
Run SMART Goals
Fill out this form to get the SMART Running Goals worksheet to your inbox!