This is the best.snack.ever. Ever.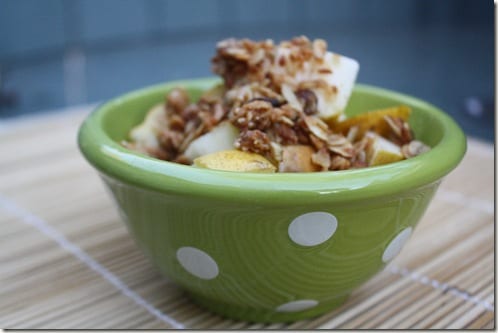 Cottage cheese, a deliciously ripe and juicy pear, Frog Hollow Farm granola (not that crappy stuff I try to make myself like).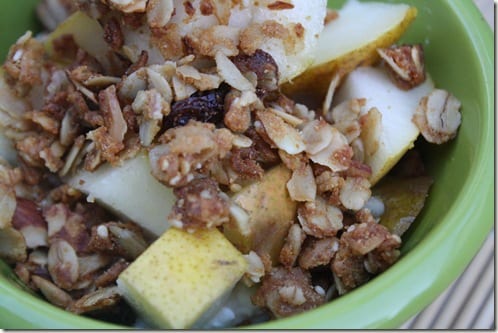 I think my cat is happy I'm home 🙂 It feels good to be loved. If I'm being honest, he seems to prefer Ben. Boo.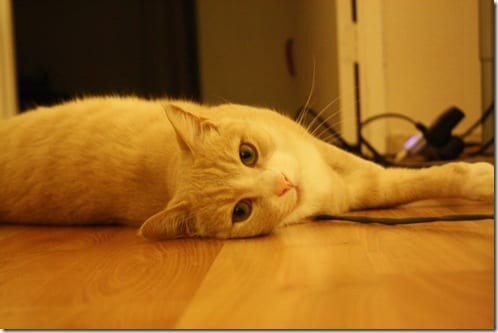 I had to pack dinner on the go because Ben and I had a very important errand to take care of.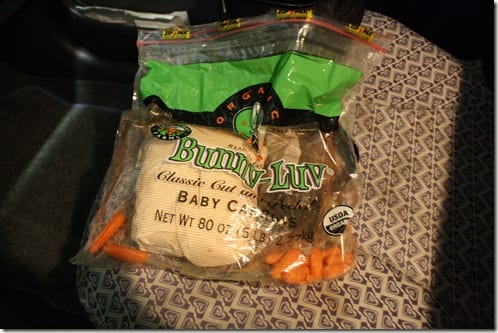 In the bag with the rest of the carrots I packed a sandwich.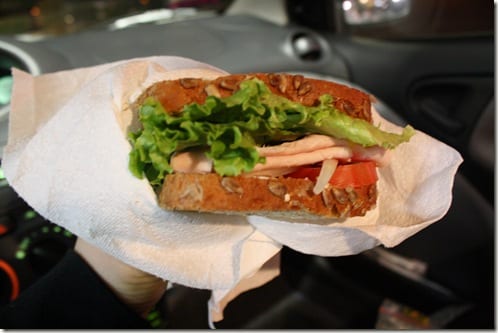 And I partook in Ben's fries, because it's only right.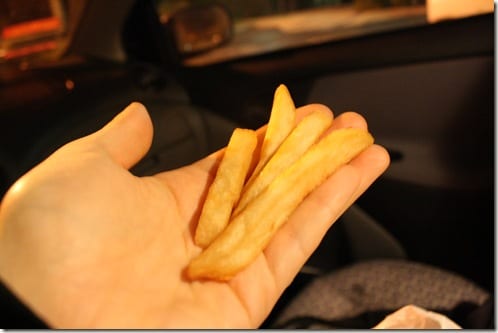 Then we met up with my brother, Michael, at his work. He found us a great deal on a car, and since we've been looking for a while we decided to go for it.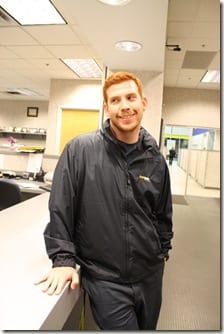 We will pick it up tomorrow, but took it on a little test drive first.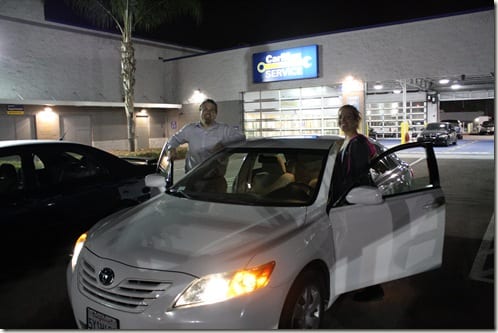 I'm full of adrenaline and feeling a little weird so I decided to make some tea to relax,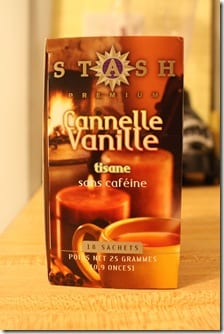 and added a Vitatop and a cookie for fun 🙂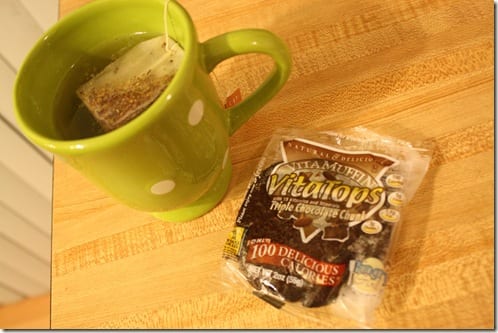 But, what I thought was adrenaline has turned into a pretty big headache, so I'm calling it a night 🙁
See you tomorrow.
Here's a fun video on the New York City Marathon.
Run SMART Goals
Fill out this form to get the SMART Running Goals worksheet to your inbox!