My cat knocked over a half full paint can in the wash closet and I have a massive mess to clean up, so this is going to be short and sweet
I woke up thinking about food so I wanted a stick-to-your-ribs breakfast. Oatmeal was the natural choice. In the mix: banana, oatmeal, chia seeds, salt, cinnamon, almond milk. Toppings: cereal and almond butter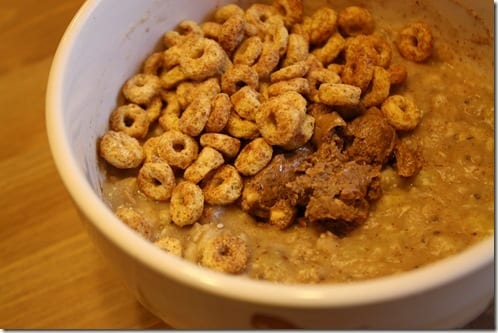 I think I prefer oatmeal as an afternoon snack (it's been too long since I've done that), but I'm not in love with it for breakfast unless it's cooked by someone else. Random. But, if I cook oatmeal for Ben I want to eat it.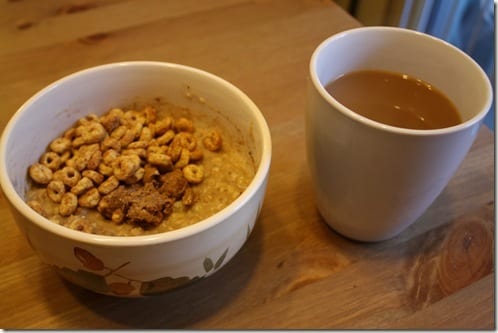 After breakfast I went to yoga to s-t-r-e-t-c-h my muscles. I don't spend enough time stretching and I want to bounce back fast from the half marathon yesterday.
I picked up some groceries from TJ's post yoga. I got these for Ben's lunches, but ended up getting into them on the way home. They're too good!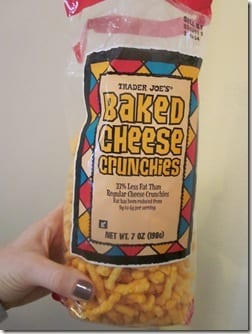 Lunch was spaghetti squash and salad.
Ben tried the spaghetti squash yesterday and thought it was the weirdest thing. He yelled, "That's not spaghetti!!!" and I couldn't stop laughing.
I added a chopped veggie burger for protein.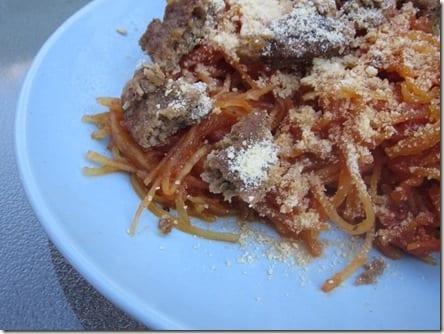 We still have those homemade chocolate chip cookies and I had 2 for dessert. I wish I could avoid them because I think Ben doubled the butter in the recipe (based on how much butter was left after my trip!).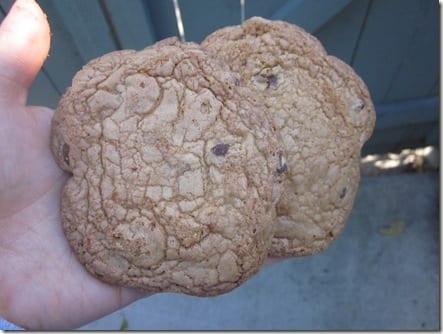 Monday Mini-Goals:
1. Strength training 2 times this week and 2 hard runs
2. Keep track of eats without making any changes for Nutrition class.
3. Organize school work and Home mail/bills/papers
Question: Do you have any Monday Mini-Goals?
Run SMART Goals
Fill out this form to get the SMART Running Goals worksheet to your inbox!