This Meatless Mexican Monday dish is another dessert. Today I made Arroz con leche, literally rice with milk, but it's basically Rice Pudding.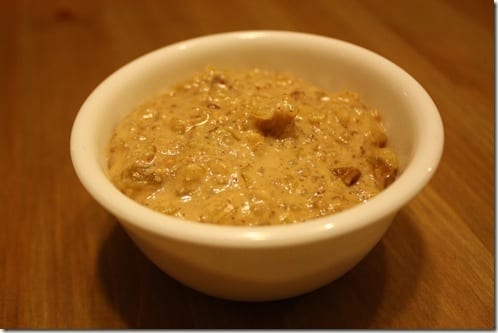 The ingredients: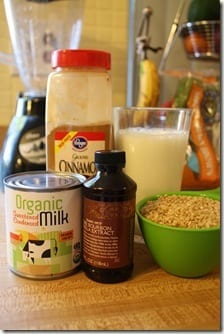 1 cup rice – I used brown because that's all I have
2 cups milk
1/2tsp cinnamon
1 can sweetened condensed milk
4 cloves
dash of salt
1/2 tsp vanilla
1/2 cup raisins – optional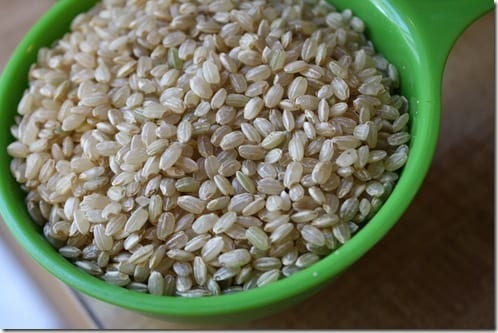 First combine the rice, milk, salt, cinnamon, cloves and vanilla and let sit for 1 hour. Then, bring to a boil. Stir. Once it's boiling, turn it down to a simmer, cover and proceed to simmer for 55 minutes. You are cooking it like "normal" rice to this point.
Check it in 55 minutes, most of the milk should be absorbed and the rice should be relatively soft. I grew up with arroz con leche that had a "bite" to it, so I don't want it too soft.
Take out the cloves.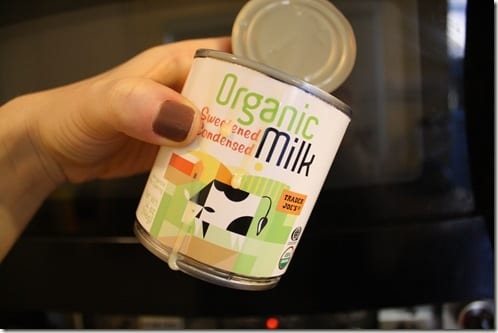 Add condensed milk and raisins. Stir and continue to heat thoroughly.
Optional – If rice is still too hard add  a little more milk and simmer until soft.
Serve hot or cold with a sprinkle of cinnamon on top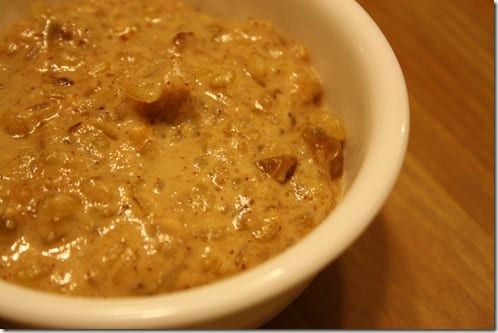 Today's eats were kind of tragic outside of that. I need to keep track of everything for my nutrition class and realized I easily snack on 600 calories of randomness in the afternoon most days. Oh, and I'm more bored than hungry at that point.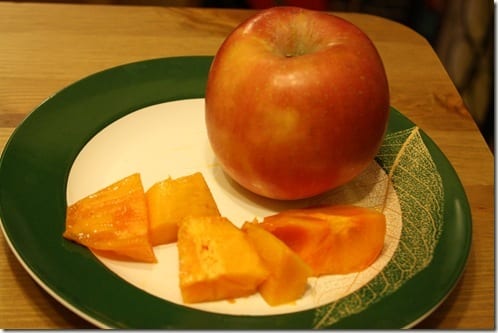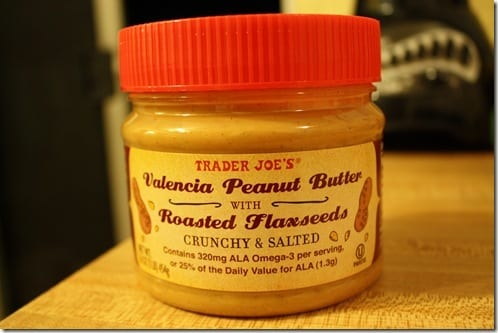 I've got to brainstorm some ways to prevent this because it's a pretty normal occurrence around here and I'm sure it's hindering my goals.
Okay, off to think…
See you in the morning!
Run SMART Goals
Fill out this form to get the SMART Running Goals worksheet to your inbox!