What? Why am I running on Sunday when I never run the day after a long run?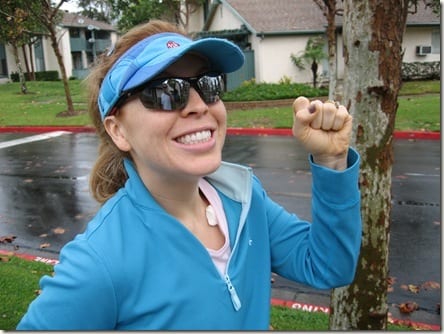 Because Ben wants to start running! At least a little.
He went on a run while I was in San Francisco and asked me if I wanted to run this morning. YES! I have never pushed him to run because it's my thing and I don't expect anyone to do it just because I do. But – if someone wants to run – then I'm all for it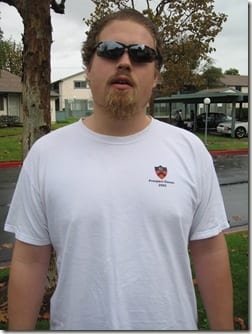 Ben has knee issues from his football playing days  so he needs to be super careful with that. We did a 2 mile 5:1 run-walk at a slow pace. Since it was so short and we took walk breaks my legs felt fine
After the run I made pancakes. I love Sunday morning breakfast!
I made Ben whole wheat waffles and added cranberries – his favorite.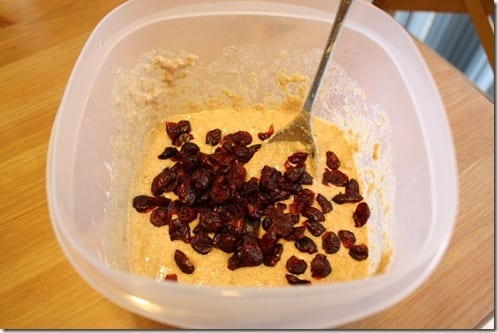 I've only made waffles one other time and they were a fail. Luckily, these came out better. They were a little soft for my taste so I put them in the toaster oven to get crispy – that was the best idea I've had all day!
Ben's other favorite thing is butter. At least we got some exercise?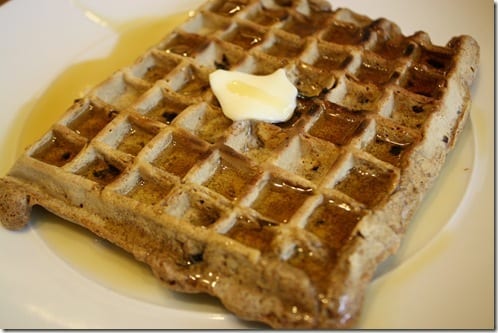 I had some leftover pumpkin in the fridge and made myself pumpkin waffles.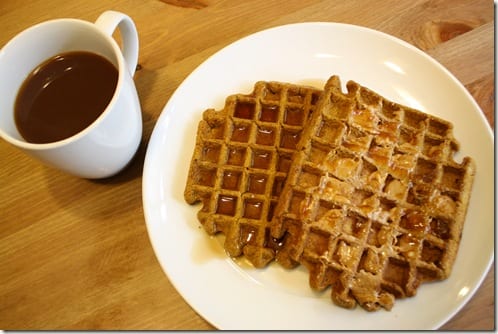 In the mix:
1/2 cup whole wheat flour
1/2 tsp each:baking soda, baking powder,  pumpkin pie spice
1 tsp sugar or sugar substitute
dash of salt
Opt. handful of cranberries
1/3 cup pumpkin
1/3 cup egg beaters
1/2 tsp vanilla
Opt. almond milk to get appropriate texture – it should be thick though
Mix dry ingredients and wet ingredients separately.  Then, combine, but don't over mix. Add almond milk if necessary and cranberries if desired.
Pour onto hot waffle iron sprayed with non-stick or wiped down with butter.
Cook though, resist the urge to check on them too early.
What do you put on top of Pumpkin Waffles?
Pumpkin Butter!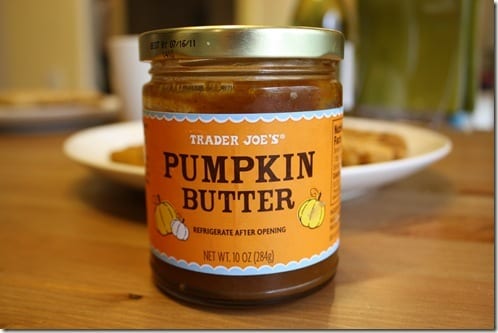 I topped one with syrup and the other with peanut butter and pumpkin butter. This is the best breakfast I've had in a long time. Yum!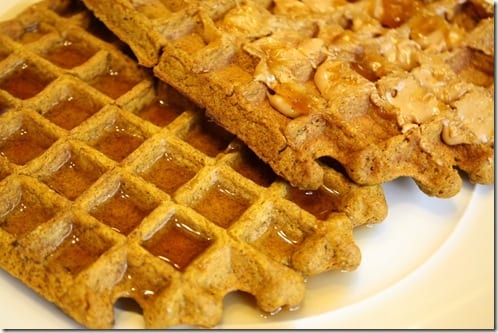 Have a great Sunday!
Run SMART Goals
Fill out this form to get the SMART Running Goals worksheet to your inbox!