Maybe some "real" plates would be a good investment, so I don't have to disgrace the blog (and my lunch) with paper. Or maybe these paper plates are an investment in the skin on my hands, which is super dry from yesterday's cleaning escapades.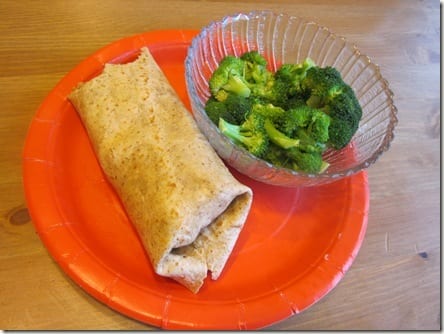 A good vegetarian meal is a good investment in your health. Added bonus if it's a date night – it's an investment in your relationship too!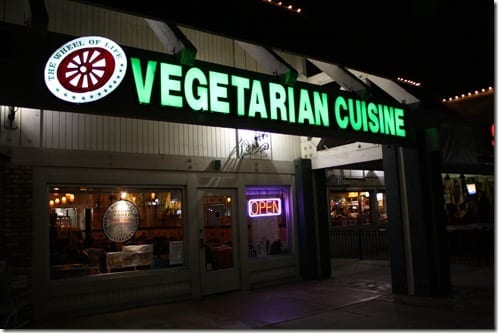 I have to eat at a vegan restaurant for my Nutrition class. Apparently, my professor doesn't realize we live in southern California where vegetarians are 2 for a dollar (Get it? Instead of a dime a dozen). Anyways, this assignment is super easy so I'm excited despite the fact that it's nothing new.
Anyways, Ben and I had many options to choose from and decided on The Wheel of Life. It is a vegan restaurant in Irvine that we had been to once before.
We started with hot tea…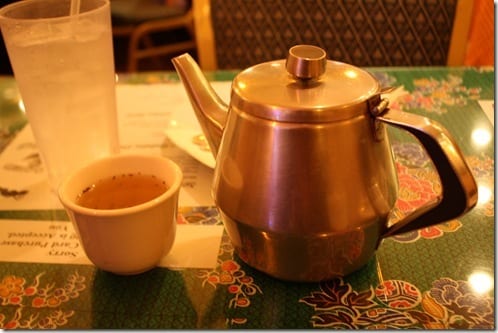 and "egg drop" soup. The egg in this situation was crumbled tofu. It was good, warm and comforting.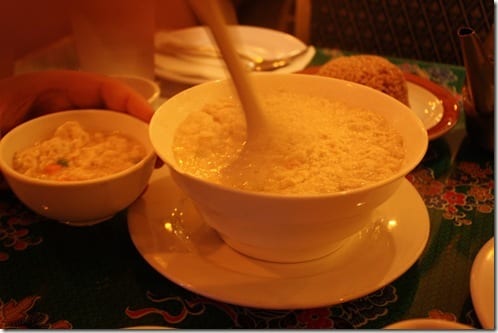 Salads are my favorite in the summer/spring, but soups win me over in the winter/fall.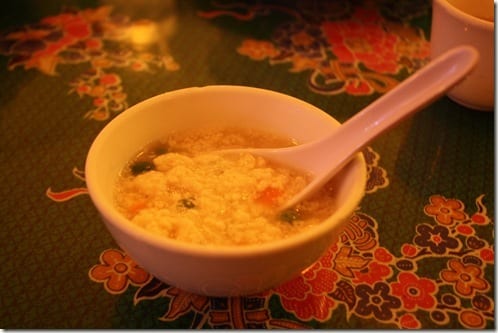 For my entrée I ordered cashew chicken and added broccoli for some greens. I expected it to be a little sweeter and it wasn't warm enough – in temperature or spice.
Ben got the Pad Thai with "shrimp" and tofu. The tofu shrimp looked very real too! Weird. I tried one and even though they didn't have the exact same consistency of brainy little shrimp, I still didn't like the texture. I'm starting to think I am a "texture person" when it comes to food. Never thought that before.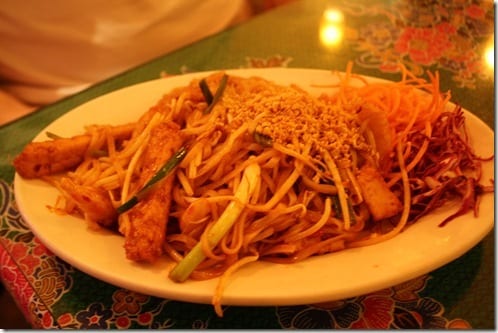 I LOVE when restaurants have brown rice! Love. Two kinds of rice are a good investment for any rice selling establishment.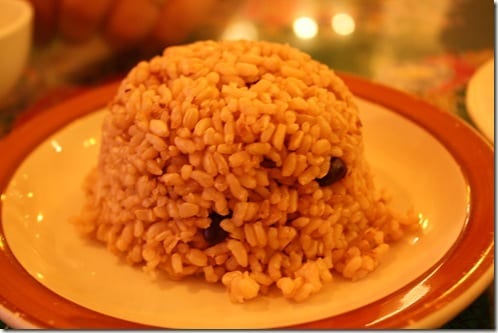 The sign in the restaurant window lets you know loud and proud just what kind of place this is…
A few doors down from The Wheel of Life is a mochi café. Have you had mochi before? It's a ball of ice cream wrapped in a rice dough wrapper. You basically bite into the ice cream ball like a pastry! Super cool experience if you've never tried it.
Ben got a green tea mochi and I had a small bite.
When we got home we had an impromptu photo shoot with our tree.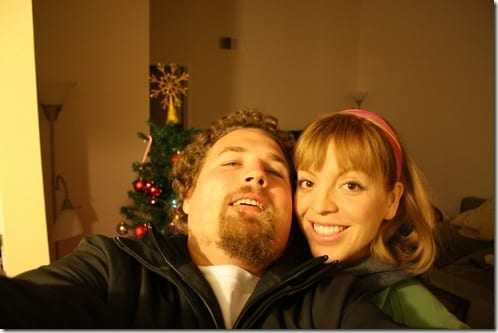 A fake tree is a good investment because those real ones cost $$$ !
A heater would probably be a good investment too because it's not too comfortable to keep your jacket on in the house…
A camera with a timer is a good investment so you can take pictures with a buddy even when no one else is around
Yesterday Ben and Matt disappeared for a while and came back with a  box of See's Candy. I don't think buying this was in the best interest of my jeans, but it's a good investment in my taste buds?
I LOVE See's Candy! The candy is super amazing, but it's also a nostalgia thing for me because my mom would get a box for the holidays when I was a kid.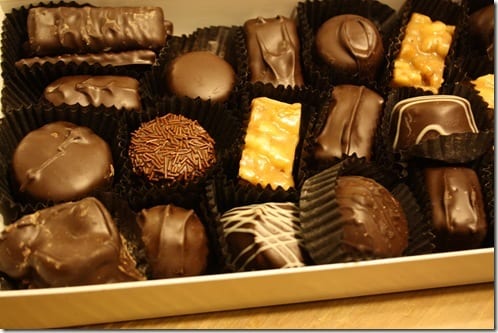 We would give them as gifts too! Always the Nuts and Chews box – that one is dee-lish. Ben brought home the Dark Chocolate box and I have to say this one is right up there!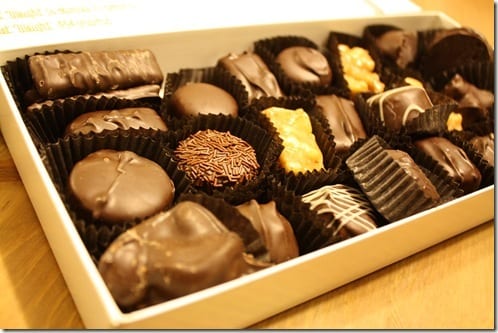 The reason I adore See's is this one treat in particular. Every time I see a box of See's Candy I scan the box to check if my favorite is still there – a dark chocolate nougat and almond rectangle of bliss.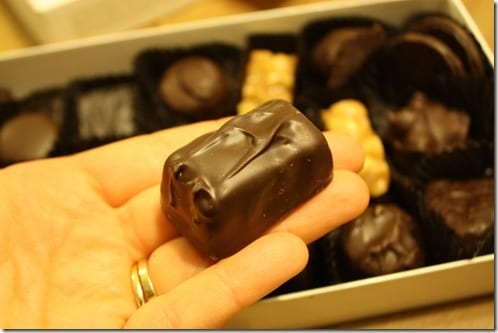 There are two others that look very similar so you have to be careful when you pick it out. It is slightly bigger than the others and the chocolate folds over a tiny bit on the top.
VICTORY! When I bit into my favorite I was super proud that I picked correctly!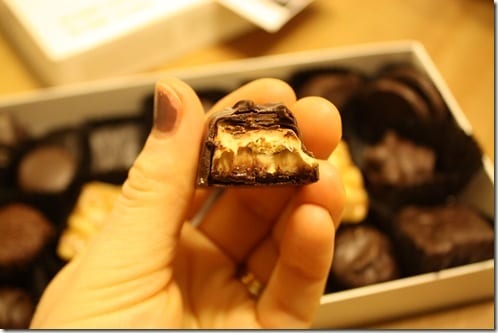 Ultimately, the best investment is in yourself. At least according to my Fortune Cookie.
I actually really needed to read this tonight because I keep second guessing myself. I'm not making money right now and have been looking for a job without success. I guess I need to focus on the investments I am making in myself right now
Okay, I am off to cuddle with my See's Candy, I mean Ben…
Run SMART Goals
Fill out this form to get the SMART Running Goals worksheet to your inbox!