I picked up another holiday flavor yogurt at Target the other day. This time it was Eggnog. I was super excited to get my first taste of 'nog for the season, but it wasn't very eggnoggy. I think the Low Fat version might be better since I'm used to thicker Greek yogurt now. Luckily, I got Ben one of those and am planning on stealing it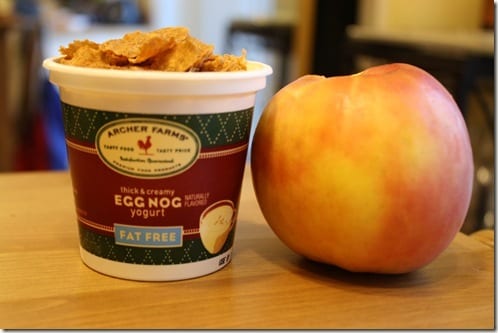 I ate half of this salad yesterday and decided to utilize the rest of the container for dinner tonight. Oh and by the way, I got this from the 99 cent store. Organic Fresh Herb Salad –for 99 cents and it's good.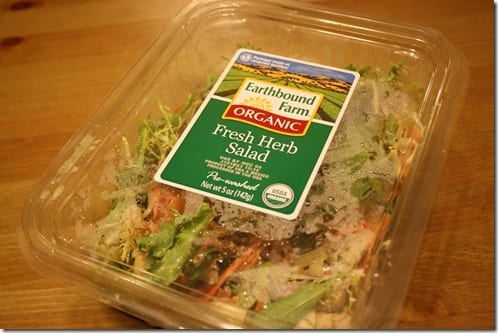 I threw other veggies and hummustard dressing right on top and shook it up! No extra dishes required.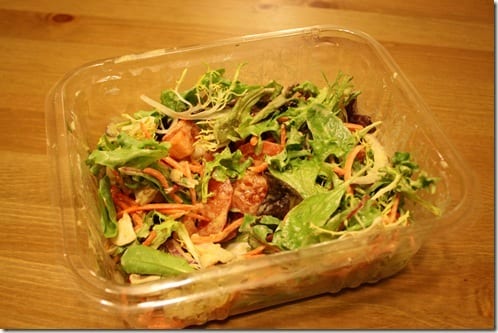 With my salad I enjoyed a pita pizza. I have been craving pizza like it's the last $99.00 DSLR camera at a Black Friday sale. I considered ordering in, but we have too much food to justify that.
Now I'm dreaming about my See's Candy. They are hiding somewhere in my kitchen and I must find them now…
Question: Have you had your first sip of eggnog of the season?
Now I'm craving some!
Last year I won second place in Tina's Eggland's Best Contest for my Eggnog Pie. Try it if you love the stuff.
Run SMART Goals
Fill out this form to get the SMART Running Goals worksheet to your inbox!