The best part of realizing my visor is now in a tragic state is also realizing that this justifies buying a new one at the expo this weekend! Honestly though I am very picky about visors, so I might have to hunt around for a while and keep this one as is.
Oh well, this visor worked just fine on my 5 miler today
The best part of getting the mail today was definitely not the bills (boo.) or the sternly worded letter from a very impersonal office about a private matter (boo again), but this pink 26.2 magnet I ordered for my car! Excited!!
The best part of lunch isn't even shown in this picture…
because it was scooping out the salted avocado with blue corn chips straight from the skin. Talk about fresh guacamole!
The best part of my vitamin drawer are the chocolate calcium chews – I have one as dessert after lunch AND dinner every time.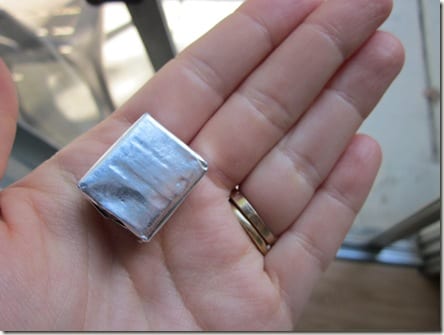 See ya later!
Run SMART Goals
Fill out this form to get the SMART Running Goals worksheet to your inbox!