I used the almost empty hummus container for my salad at lunch. The hummus left on the bottom wasn't enough and I wish I had a dressing that was compatible to pour on top.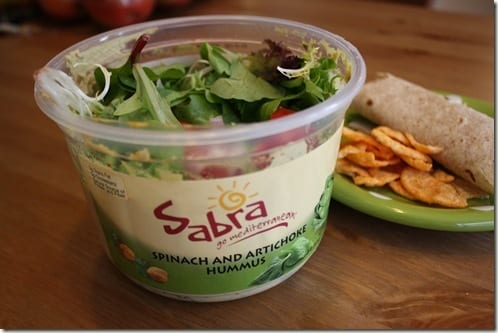 I brought home groceries from Costco and Vegas claimed the box for himself.
As I was putting away the groceries I realized my cupboards are a mess of un-organization. They stress me out anytime I am trying to quickly throw together a meal! I decided just putting away the groceries wasn't enough, so I pulled everything out and got my crap food in order!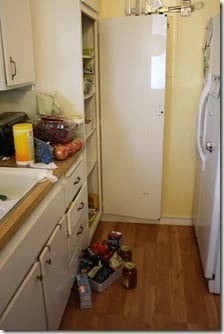 I already had plastic containers that were supposed to keep me organized, but I didn't stay on top of them and it was a mess. Now I see that I don't need to buy pasta for a while – something I couldn't tell from the depths of my drawers.
I also learned that I have 2 boxes of each of my 2 favorite seasonal Trader Joe's teas! I guess 1 box isn't enough!  I am sipping on a cup now
After my cupboard cleaning rampage I went on a 5 mile run. I felt tired and sluggish so I went slow. It felt good to get outside though.
God made dirt so dirt don't hurt. Or at least you can't taste it in a smoothie
Post run I made a massive Smoothie in a Bowl topped with a few servings of cereal.
But, that smoothie wasn't enough.
So, I added a bowl of cereals, a few crackers with PB&PB and then a bowl of granola. That was probably more than enough, but I'm  not overly full right now, so it is what it is.
I should take a shower. Changing out of running clothes is never enough for this sweaty beast!
Run SMART Goals
Fill out this form to get the SMART Running Goals worksheet to your inbox!