This week last year Ben and I visited his family in Florida. We wanted to get in a good visit because we were going to see my family (in California) for Christmas.
That was one of the reasons we moved back to CA. When we were looking to leave MD we knew we wanted to be in either FL or CA and close to at least one of our families. Traveling for holidays is super expensive. Traveling to two different families is 2x as much!
So this year we are spending Christmas in Florida with Ben's family. I have actually never spent Christmas with them. Last year was our first married Christmas and up until then we spent the 25th with our own fams and then I would go out to FL for the rest of the week.
Anyways, I am super excited to fly south for the winter. Visiting Ben's fam is always like a vacation to a comfy place.
Breakfast = oatmeal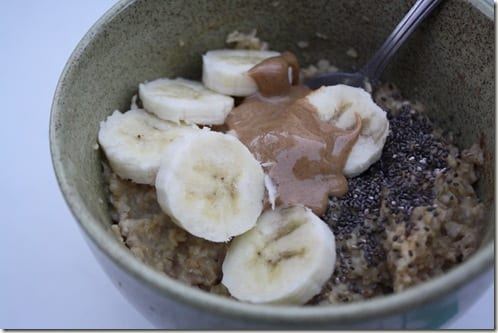 Question: Do you do 2 Christmases?
Run SMART Goals
Fill out this form to get the SMART Running Goals worksheet to your inbox!