This morning I woke up and checked my training schedule – it's a gym day! I had to eat right away so I didn't have any excuses to not go.
I have "America's Favorite Pumpkin" in my pantry, so there are no excuses to use another, lesser pumpkin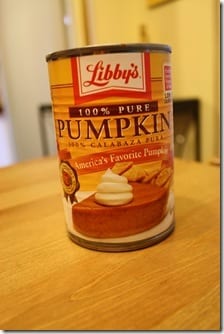 I was wavering between PB&J toast versus oatmeal and decided oatmeal. Since we all know I like toast better than oats I have to admit it was just an excuse to use my cute new spoon.
I got it yesterday when I was supposed to be Christmas shopping for other people.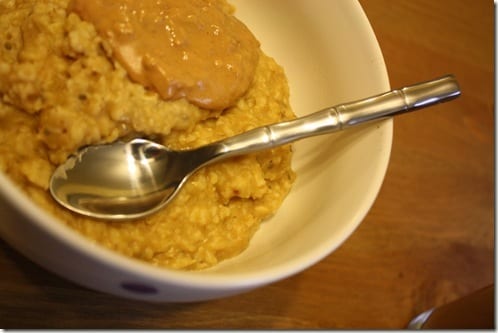 This guy made iced coffee…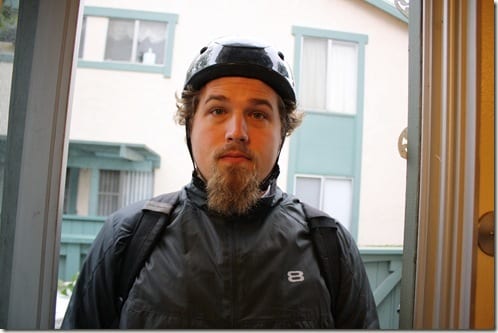 so I had no excuse not to partake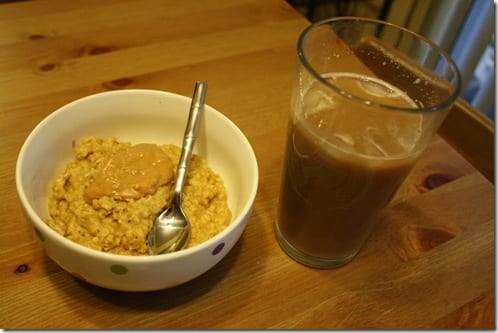 And I'm already in my gym clothes so I don't have an excuse for being late. Well, unless you count blogging instead of leaving for my 8am gym class…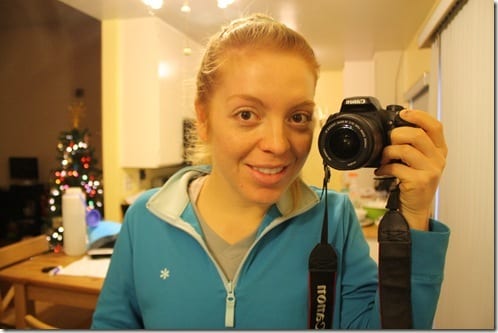 Question: How do you prevent excuses from getting in the way of exercising?
Run SMART Goals
Fill out this form to get the SMART Running Goals worksheet to your inbox!