Since I ate breakfast late "lunch" was an apple…
and one of those protein bars everyone was asking about. Okay, not everyone but enough people that it's worth it to show the box.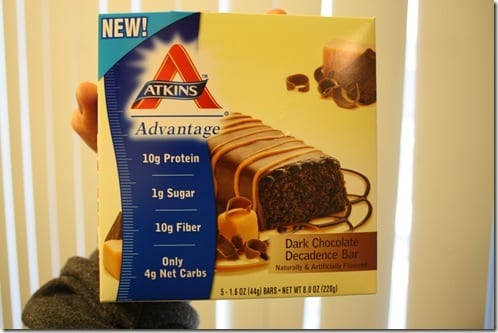 I also brought along some baby carrots for snackage during my shopping excursion. Unfortunately, the carrots tasted a little off. Plus, my shopping trip was a fail. Ben sent me on a specific mission for his bro's Christmas gift and I couldn't find it.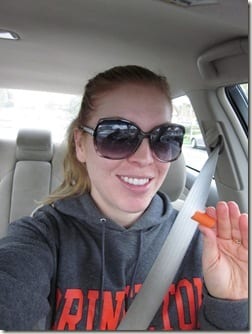 Here's where there unpleasantries get unpleasant for you. I broke a filling or part of my tooth or something in Las Vegas the other weekend. I guess that means it was a good trip?
Anyways, now every time I eat food gets stuck in there and I have to floss immediately. Even if that's in the car.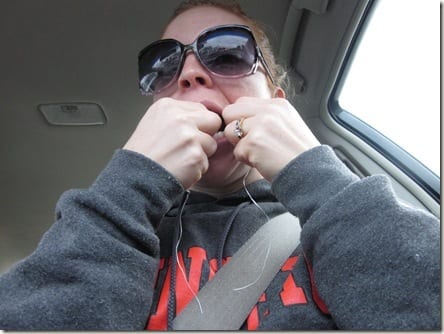 I know you're so amazed that I took the time to actually set my camera's timer and take a picture of myself flossing while driving that the fact that the picture above is disgusting doesn't matter as much. Am I right?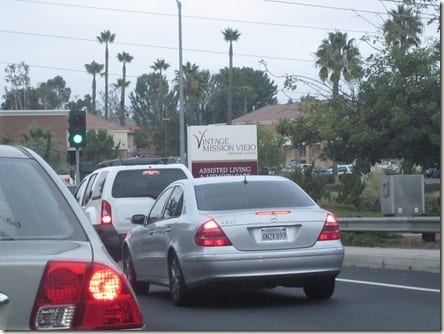 Then, I got lost. Even though I am a California girl, I am new to Orange County. I only lived with Ben for one month before we moved to Maryland for a year. Insanity.
So yeah, I got lost again. But I did find a new walking / running path and pulled over to check it out. I took a 20 minute walk to explore the path and get my thoughts in order. Love.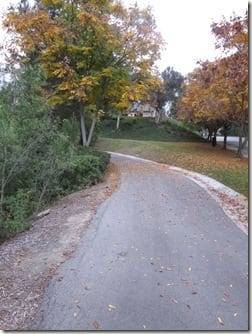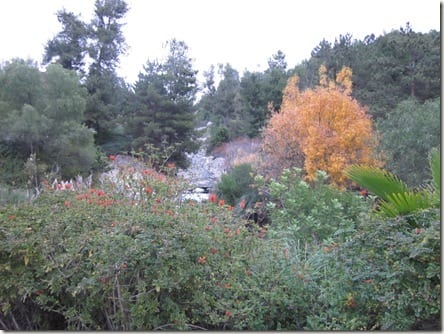 After a quick trip to Target to make a return I raced home for dinner. I was HUNGRY which is unpleasant, but not the end of the world.
I made a big ol' veggie and egg scramble topped with ff cheddar that was on sale at above mentioned Target.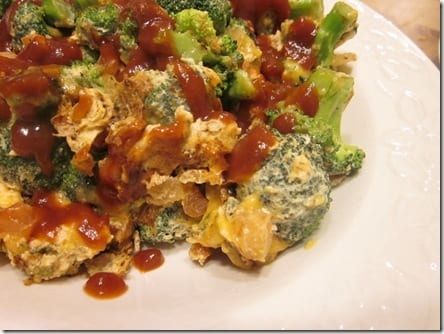 An apple crumb Vitatop provided some carb-age for the meal
It was good!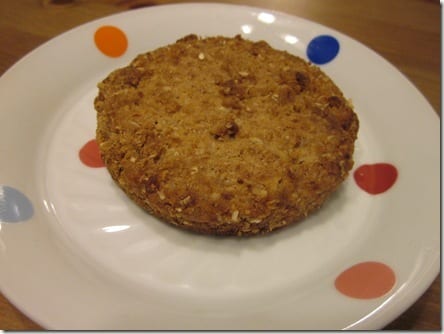 But I was still hungry so I went to get a piece of bread with PB and some how managed to drop the PB covered knife, and it hit my leg on the way to the floor! Boo.  I may or may not still be wearing those pants.  Just call me "Peanut Butter Pants".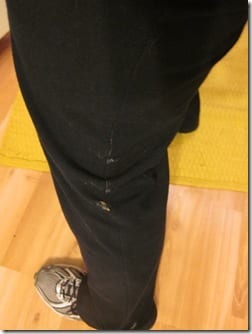 I made Ben a spinach "quiche" for dinner too! I used Caitlin's recipe and just tasted it = delicious.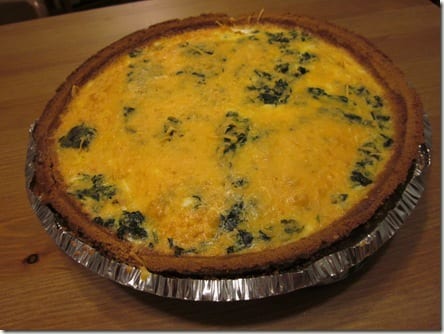 I hope Ben likes it because it is going to be my new go-to dish. It was super easy, just thawed frozen spinach in the microwave, squished out the water and then mixed it with 5 whisked eggs and 2 cups of shredded cheddar. My changes: I used a pie crust – yes, like a sweet, dessert crust and it totally worked! I used cheddar not a Mexican blend. I didn't use onions or pecans because I didn't have them.
I baked for about 30 minutes at 350 and it was firm and started to pull away from the foil.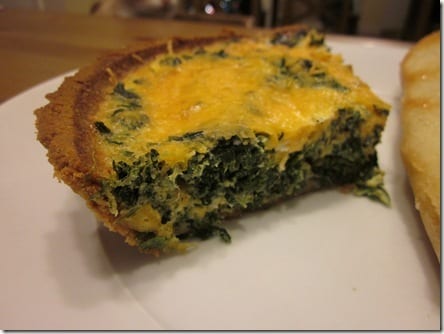 Okay, I better go change out of these pants before I get PB everywhere…
Run SMART Goals
Fill out this form to get the SMART Running Goals worksheet to your inbox!