Today I woke up bright and early for a long run. I checked the weather report last night and knew it was supposed to rain, but I wished on every star cloud in the sky for a Christmas miracle that would stop the rain. But no such luck.
I stalled my run while fueling up and talking with Ben. It's not like I had to get out the door to beat the heat like I normally have to in the summer. Stall, stall, stall.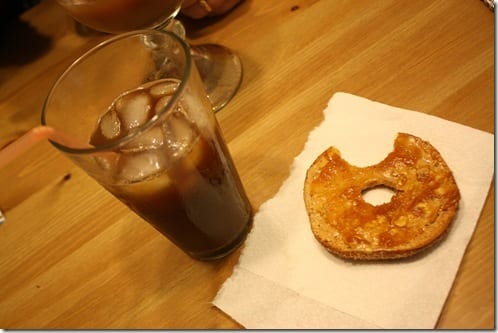 Finally, I set off on a 16 mile run 14 mile run. I knew that I didn't want to do a massively long run given the rainy day, so I am at peace with cutting it short. I am still burnt out and gave myself permission for one last easier day before I shake off the excuses and go for it.
As soon as I got back from the run I ate a small bowl of cereal that turned into 3 small bowls. I was hungry and knew it would be over 30 minutes (my recovery window) before I ate.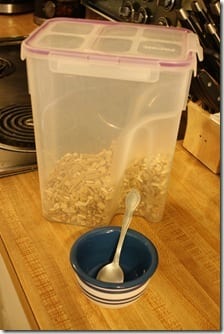 Do you know what's harder than running 14 miles in the rain?
Coming back from said run completely drenched and taking an ice bath. Yes I did. I know part of the reason I'm burnt out is that I'm physically burnt out – my legs just feel tired on every run. As much as I didn't want to do it, I knew I had to.
Luckily, I had a great distraction from the cold – the latest edition of Runner's World. I read a couple pages until I couldn't feel my ankles and then took a shower.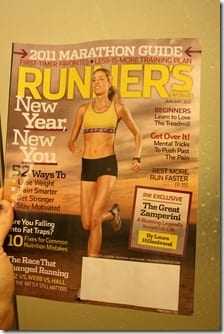 I didn't get to finish this article – but I'm digging the concept of a bigger week!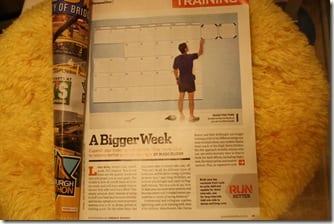 Now I'm off for Christmas shopping!
See ya later
Run SMART Goals
Fill out this form to get the SMART Running Goals worksheet to your inbox!