I have to clean out the fridge before I go to Florida for a week so the Chobani Pineapple yogurt was first on my list of things to eat. After a slow and steady 5.5 miles this morning I made a big ol' yogurt bowl of love.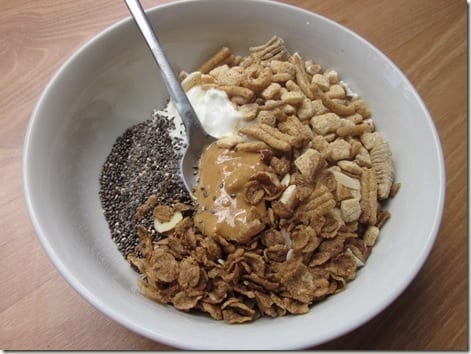 Does anyone else "save" their favorite yogurt flavors. I don't know what I'm saving it for? In case Obama pops over one day? Anyways, I save the best food for last and today I was glad I did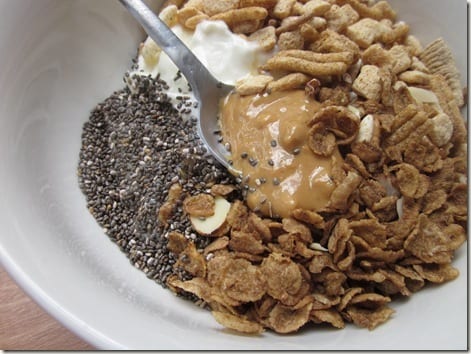 I couldn't decide if I wanted an orange or some grapes, so I took pics of both. In the end I wanted the orange, but was too lazy to peel it, so I ate the grapes.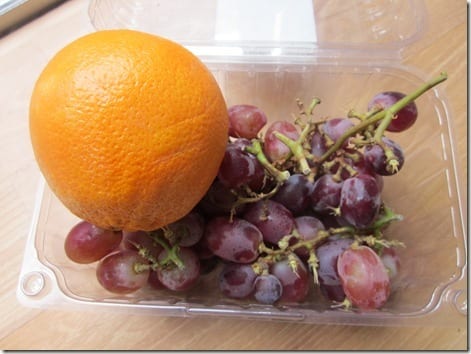 Things I keep on top of my fridge:
1. Kahlua and Vodka
2. Protein powder
3. My cat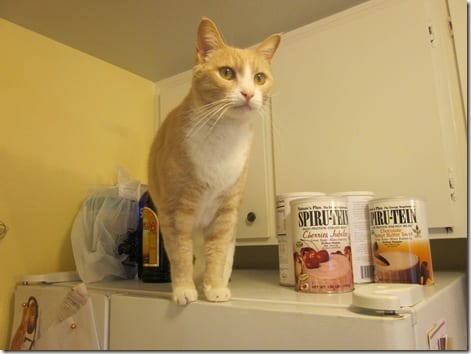 One more thing…
I am trying to make SMART (Specific, Measurable, Attainable, Realistic, Time-sensitive) goals for 2011. One big goal is improving the blog. In order to make a good game plan I need your help. If you have a second, please take the follow polls. It would help me a lot in making improvements on Run, Eat, Repeat. Thank you very much 🙂
[polldaddy poll=4292118]
[polldaddy poll=4292108]
[polldaddy poll=4292138]
Run SMART Goals
Fill out this form to get the SMART Running Goals worksheet to your inbox!