I fueled up for a night of baking with a soy chorizo and potato scramble. I made it for Ben, not thinking I was going to eat it and was extremely generous with the cheese
It was good.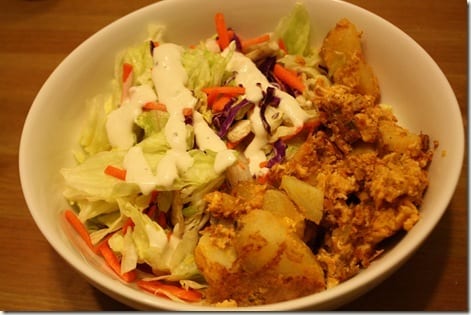 Then, I attempted to make cake balls with this frosting. Ben and my mom are both obsessed with coconut so I thought they'd appreciate it. (Truth be told, I was also hoping it would help me from eating spoonfuls of frosting straight up.)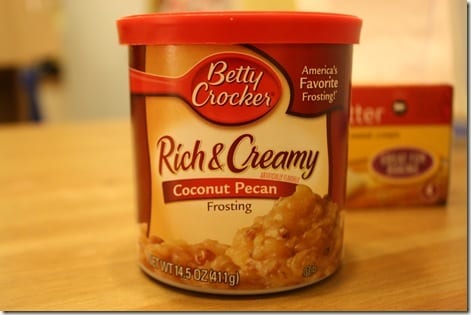 I baked the cake and then crumbled it in the bowl with the coconut pecan frosting. It didn't seem to come together so I added a few BIG scoops of Nutella.
Melted chocolate? Smashed up cake? Check and check.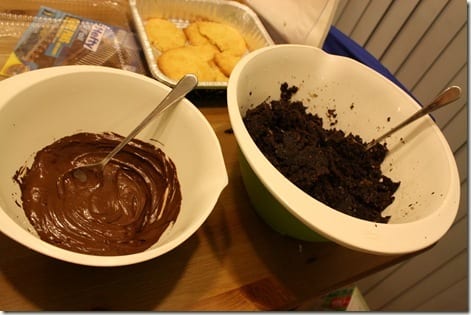 But, when I went to form the balls they didn't come together
I just kept making a mess trying to make it stick and then dip them in the chocolate.
Finally I decided to make the balls and then spread some chocolate on top of them. I hope they turn out okay this way. They're still in the fridge hardening.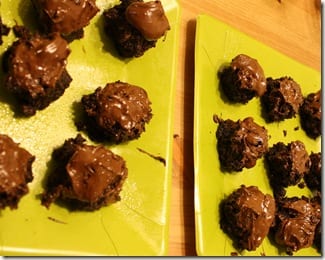 I also had to bake cookies for something else, so there was a lot of sugar consumed tonight. A LOT.
You know you've eaten waaaaay tooooooo much cookie dough too  and too many cookies and cake balls when you don't even feel like licking your fingers at the end.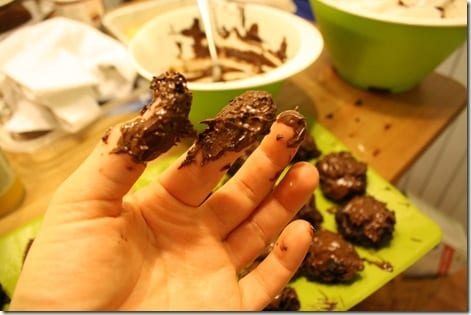 We'll see if these came out okay in the morning!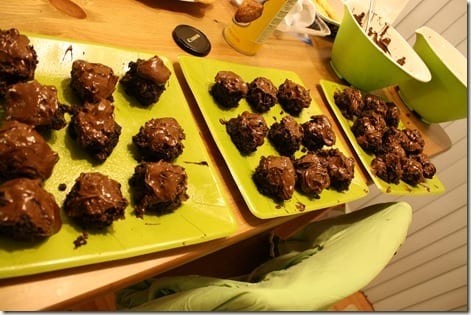 If you want to make good cake balls, check out Jenna's recipe. If you want to read about a hot mess, you're welcome.
Now I'm going to sleep off this sugar coma and detox tomorrow. God help me.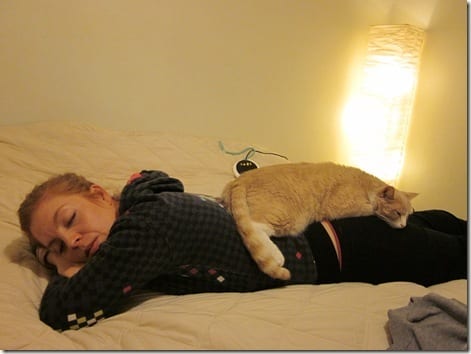 Run SMART Goals
Fill out this form to get the SMART Running Goals worksheet to your inbox!