The day after Christmas is usually anti-climactic. But not this year! Ben's sister and brother-in-law (Julie and Brian) got us tickets to Busch Gardens for Christmas!
Even though the weather report warned us that it was going to be cold we decided to go for it today.
No time for exercise. Plenty of time for a banana with PB though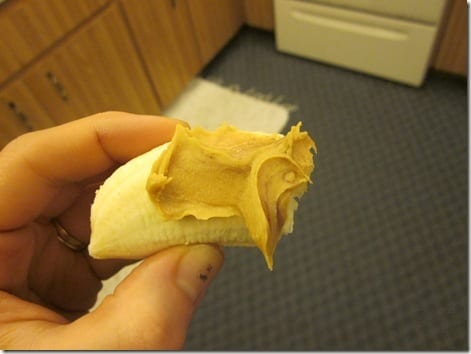 We stopped for breakfast on the road. I insisted on stopping at Dunkin Donuts. I was sad they were closed yesterday and couldn't wait to get my hands on an iced coffee.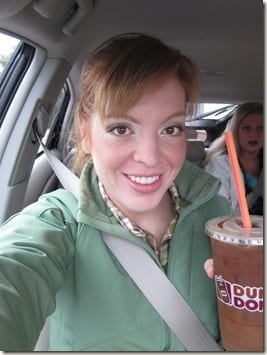 I also got a veggie flatbread sandwich. This is on different bread than the last time I had it. I think I like this kind better.
Then we took the 1.5 hour drive up to Tampa to Busch Gardens! It was super cold so we bundled up big time!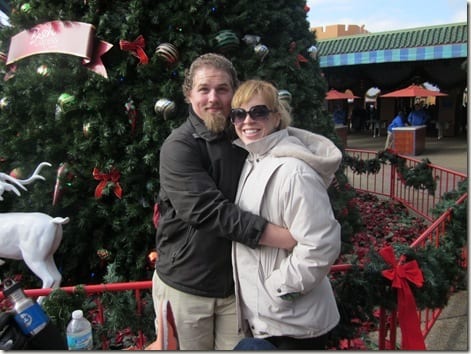 The best part of my day without a doubt was feeding the kangaroos. Unbelievable.
Their fur is super soft and they were pretty gentle for being so strong. I savored every second with them because I loved it sooooo much!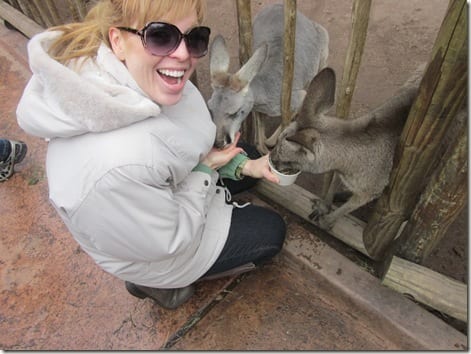 I somehow managed to walk away without stuffing a little kangaroo in my jacket, but it was hard. I love them.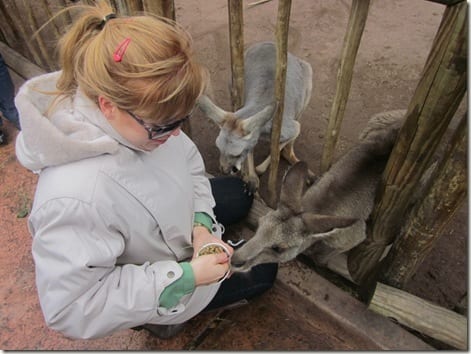 No, I didn't feed the kangas almond M&Ms – those were for me. The day after Christmas is usually a time to slowly walk away from the sweets, but I guess not this year.
Ben got Dippin Dots and I had a few bites. Today was full of random snack foods. It was mostly junk, but there wasn't access to much "good" stuff.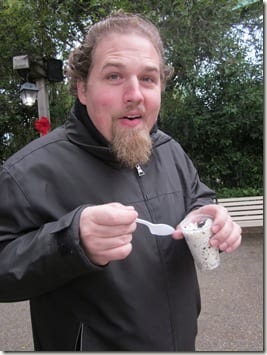 The place we stopped for lunch didn't have anything I liked, so I decided to have a salad and some of Ben's fries. Then, I saved the rest of the ranch dressing for the carrots I brought.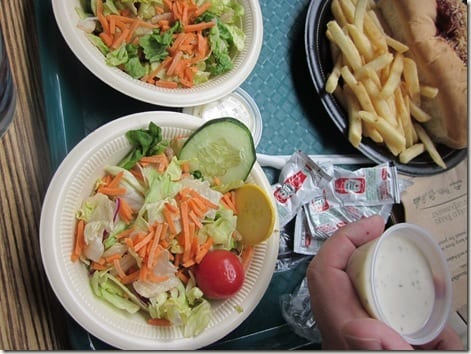 <Insert pic of homemade buttery Chex mix here. I brought a pear, but it got ruined in the bag. Boo.>
We stayed bundled up all day! The wind didn't let up at all.
My second favorite part of the day was visiting with the tigers. I love LOVE them. Like, I want to be one.
I have to admit that I always feel a little uneasy about caged wild animals (heck, I don't even make my cat stay indoors!) but I don't have access to an African safari and I truly appreciate the opportunity to see these amazing animals up close.
Everyone admiring the tigers around us seemed so in awe of them. I think the good thing about this situation is bringing awareness and appreciation for these creatures. People are more likely to donate money to a cause they can "see", so that's something too?
Anyways, Love love love.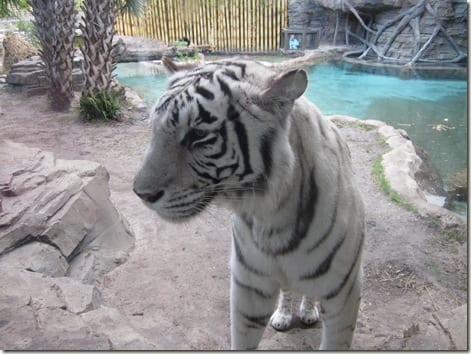 Since I basically skipped lunch and snacked on junk all day, my blood sugar was tragic and I needed a real meal as soon as we walked in the door.
I made a plate of randomness – a roll, veggie burger, salad with egg and ranch, potato salad and green beans. I love meals like this. It had everything I wanted and needed on one plate.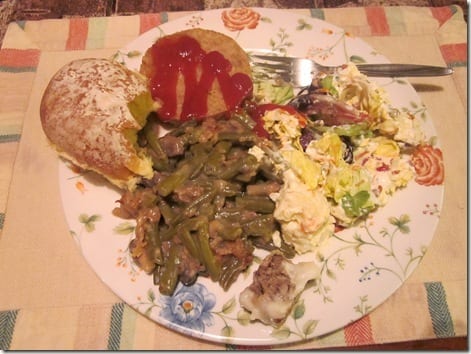 Plus fruit, because we always have it
Dessert was heath bar ice cream and a piece of banana bread. That frosting is to die for. And maybe a chocolate chip cookie or too.
As I was writing this post my dinner and dessert caught up with my belly and I am super full. I ate a little way too fast and probably should have let my tummy settle before dessert. It happens.
Hope everyone had an amazing Christmas and an exciting day after!
Run SMART Goals
Fill out this form to get the SMART Running Goals worksheet to your inbox!