How do you prepare for an afternoon of trampoline jumping?
My best advice would be: "With some light stretching."
My worst advice would be: "With a big lunch!"
Oh well, I never said I was Dr.Phil (or someone who gives advice about trampolines). Ben and I went to Publix before heading to his sister and brother-in-law's.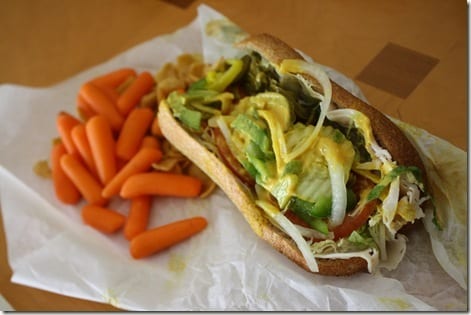 Then it was time to JUMP!
First, our nephews, Owen and Atticus, got a chance.
Next, I gave it a whirl.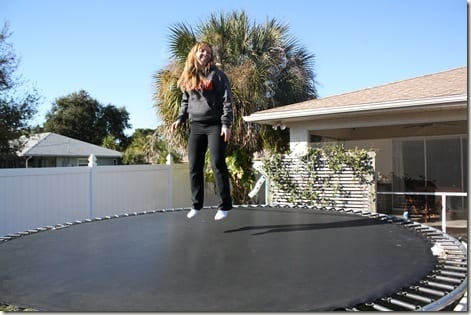 Hi-ya! A hurdler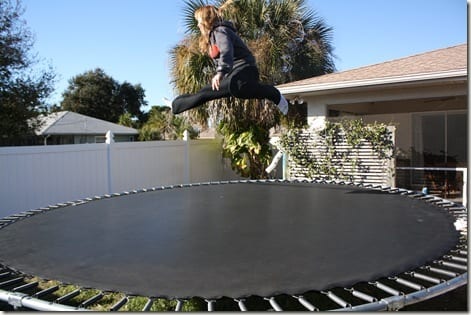 Ben can do flips, but they make me nervous.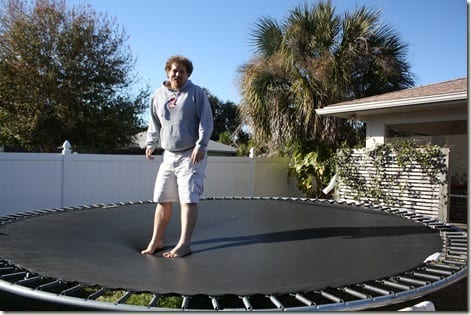 Perfectly upside down!
I had some grapes mid-afternoon for a snack.
It is Atticus' 3rd birthday and we celebrated with his favorite food – Pizza.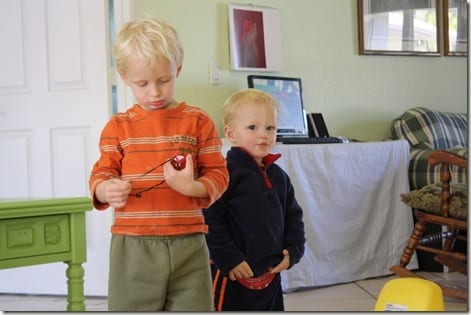 Yours and mine both kid. Yours and mine both…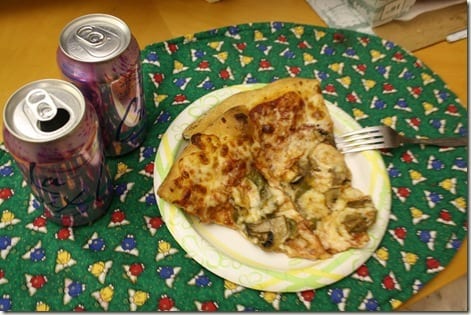 I had 2 BIG mushroom and peppers slices. I love pizza. So glad I don't fight it anymore.
A little dessert…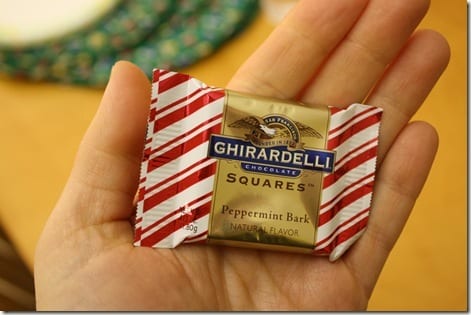 Then, back at home base – a little more dessert
That health bar ice cream is amazing.
Now Ben and I are cuddling up watching old episodes of Arrested Development. We've been having a blast and a ton of relaxation in FL so far. But, tomorrow I'll try to be slightly productive and catch up on emails and things.
Good night
Run SMART Goals
Fill out this form to get the SMART Running Goals worksheet to your inbox!