This morning I was supposed to do a strength workout so I was headed to the gym. When I realized there was a Zumba class offered around the same time I knew I had to go. I've heard about Zumba for the longest time, but have never had the chance to try it for myself.
Even though I was a newbie I went right up to the front of the class. Sure, I might mess up in front of everyone, but how else am I going to see the instructor to follow the moves?!
Overall, I thought it was fun. I love the music. But, it's more play than work and I was looking for a workout. I probably wouldn't go again unless I knew the class was more challenging cardio wise.
I ended up doing a few circuits of weights after class and then walking home. Ben needs the car today so he dropped me off at the gym and I had to take my Chevrolegs home
By the time I got to my kitchen I was HUNGRY. I wanted a bowl of oatmeal and a smoothie and an egg sandwich… all of it. I decided to make a breakfast burrito and wait a bit for my food to settle before round 2.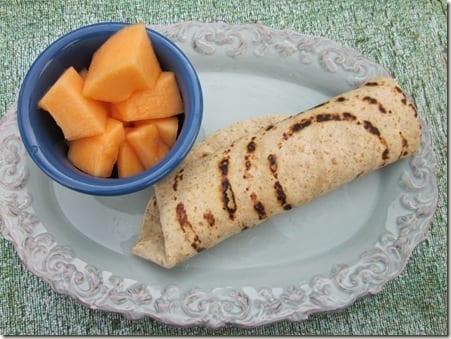 In the breakfast burrito – veggie mix, eggs, salsa and guacamole. It would have been amazing with potatoes and cheese, but I didn't have the patience.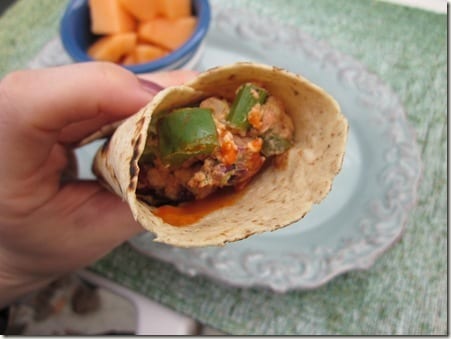 Question: When was the last time you tried a new workout?
Run SMART Goals
Fill out this form to get the SMART Running Goals worksheet to your inbox!