Ben and I have a date this evening! I bought tickets to see Hood To Coast a few days ago. It's a documentary about the infamous relay race in Oregon. And it's only showing today!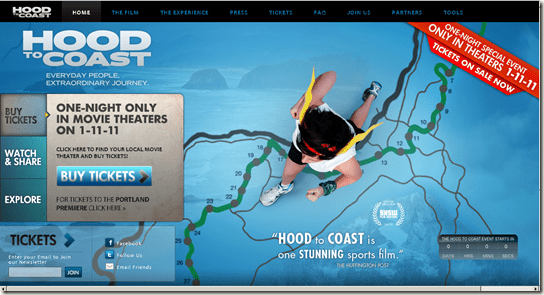 HOOD TO COAST follows four unlikely teams on their epic journey to conquer the world's largest relay race. The film captures the love, dedication, and insanity of the every day runner as well as the excitement, pain, and humor of the unprepared first timer. Their stories are reminders that no matter who you are, you can push yourself beyond where you thought your limits were.

Each year 1,000 teams (12,000 runners) in 2,000 vans cover 197 grueling miles as a relay, putting themselves through an arduous physical journey that as an individual would be impossible.
It's only showing tonight, so if you want to see it you've gotta jump on it. You can see if it's playing near you here.
My eating and exercise schedule is completely "off", so even though I ate breakfast late I was more than ready for lunch at 12:30pm. On the menu – a spaghetti squash that's been sitting on my counter since last year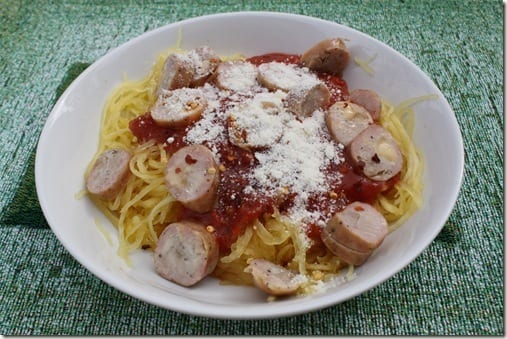 I cooked the spaghetti squash in the microwave with some water (for steaming purposes). Shredded it then, topped it with sauce and a chopped chicken sausage.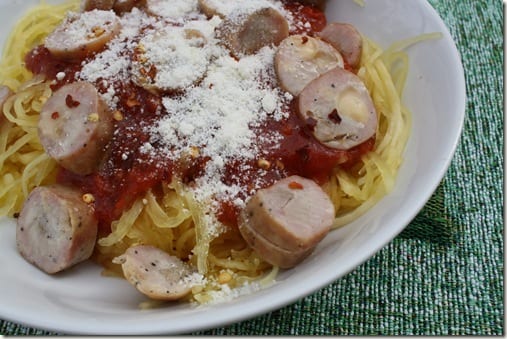 I ended up adding a piece of Ben's ww sourdough. I can't resist good bread!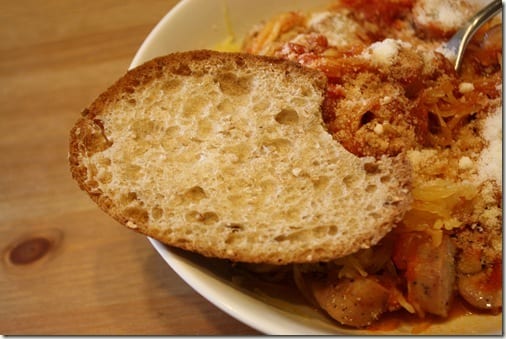 And for dessert – a chocolate chip cookie. No, it's actually a piece of bread topped with PB and chocolate chips that I put in the toaster oven. The toaster oven melted the chips, but they didn't spread.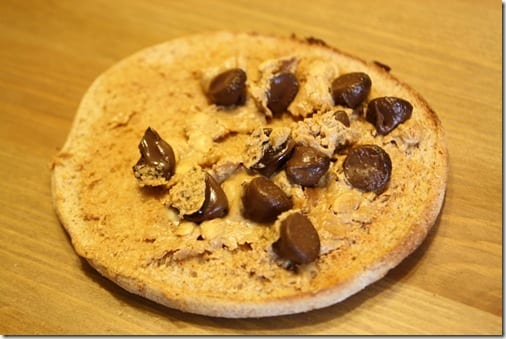 So, I helped it along with a knife. So.Good.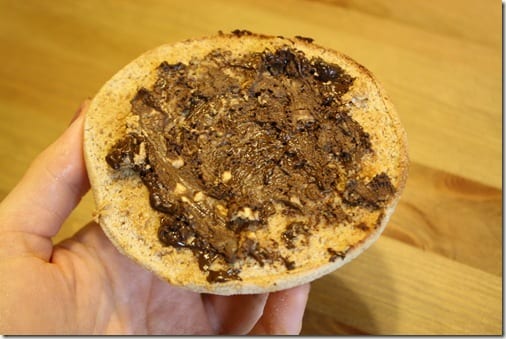 I have a class this afternoon and then the movie, so I won't be seeing ya until late. Have a good evening
Run SMART Goals
Fill out this form to get the SMART Running Goals worksheet to your inbox!