Every time I write "Waffle Wednesday" I think it sounds like "Awful Wednesday", which I find both funny and sad for some reason. I hope it's not really an awful day for anyone!
Last night's movie gave me a late start this morning and I messed around on the computer for way too long before setting off on a 5 miler. Not being on a certain schedule makes me crazy. I need to just set one for myself already!
When I got back home I wanted a smoothie because it's warm, and waffles because it's Wednesday. So I had both!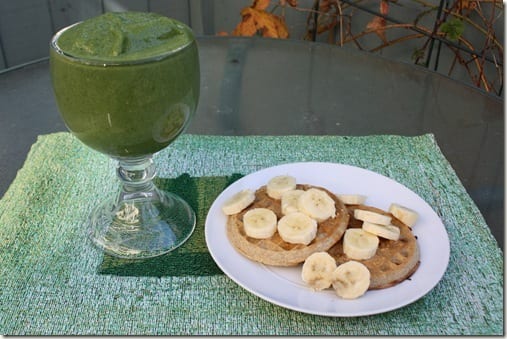 In the blender: ice, frozen spinach (which then calls for less ice), protein powder, chia seeds and coconut milk.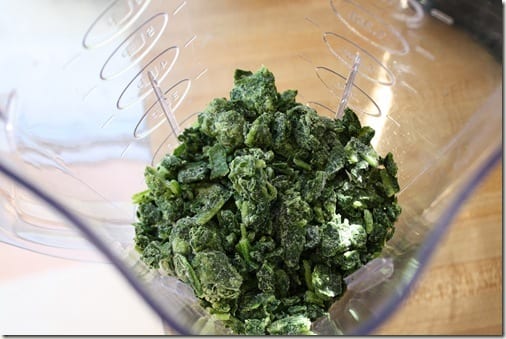 I had to move this meal inside for consumption of course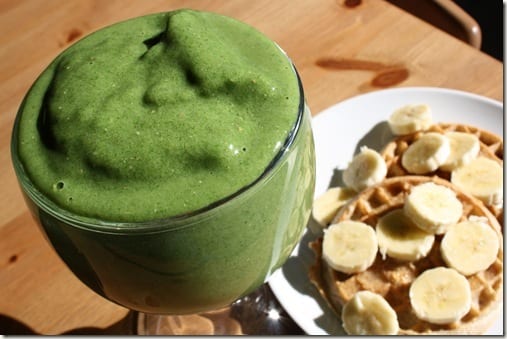 I ended up adding a dollop of almond butter to the waffles and banana. By the time I was eating it was 11am – practically lunch time! I was beyond hungry and needed staying power.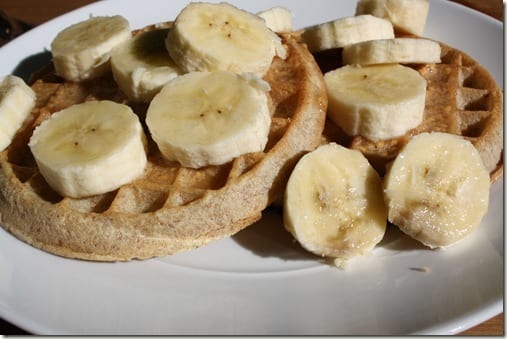 I've been craving bananas and this meal really satisfied every part of my taste buds and belly needs. I love that.
Oh yeah, for the peeps that asked – if you ask Ben a question for Ask a Monican he will answer on video not me (unless I decide to dress like him with a fake beard, which would be fun).

www.nataliedee.com
Run SMART Goals
Fill out this form to get the SMART Running Goals worksheet to your inbox!