Happy Wednesday! How are you feeling today?
I felt good, but made myself NOT run because my knee felt a little sore after yesterday's 3 miler. Instead I did Jillian's 6 Week Six Pack and I'm going to YOGA! Finally. I've been avoiding it, but it's one of my Mini-Goals for the week and I'm going right after I'm done with this post
Since it's Waffle Wednesday…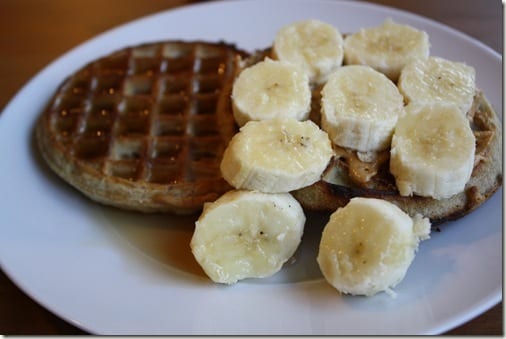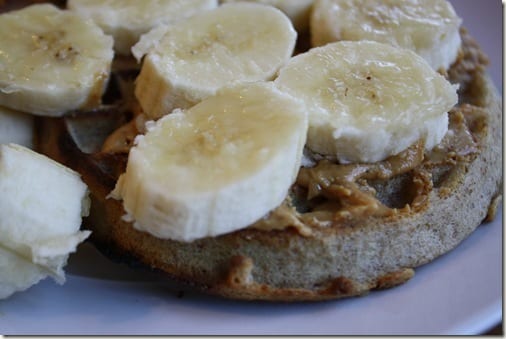 I had my waffles with PB and banana on one and sf syrup on the side.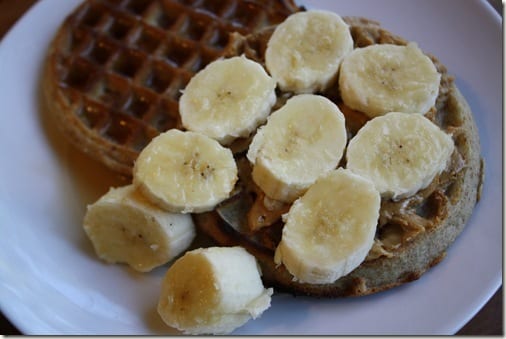 Plus an iced coffee. This coffee we have right now is amazing! I have to gulp it down before I get to yoga so I don't get chastised though.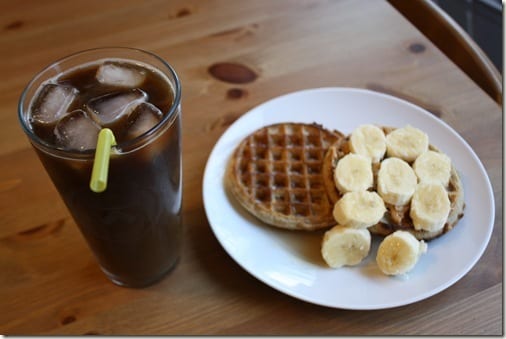 I wish I had more waffles – these were my last two. Don't mind the tongue swipes on the plate I was eating alone.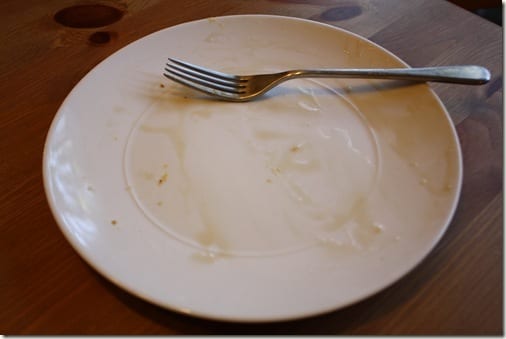 What do you wish? Just for fun – if you could go anywhere this weekend where would you go?
I wish I could go to the Cayman Islands because I have a craving for some fun snorkeling! A couple we met in Curacao said we have to snorkel there because it's the best!
(source)
Run SMART Goals
Fill out this form to get the SMART Running Goals worksheet to your inbox!