Hello and Happy Monday! I started my little day with a 5.5 mile slow run. I don't know why, but I had major "lead legs" today.
Post run I headed straight for the kitchen to make breakfast.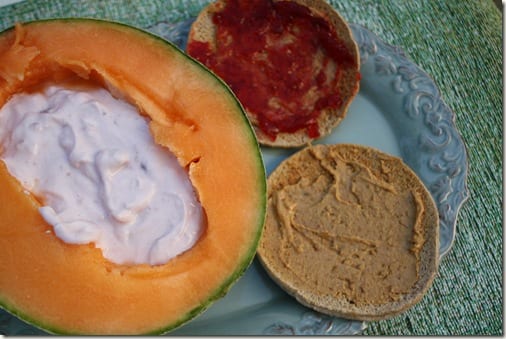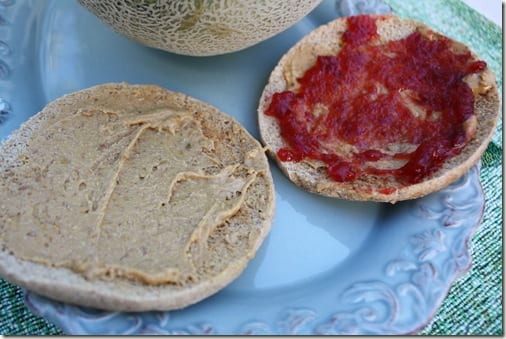 I stuffed half a cantaloupe with Pomegranate Chobani. It's been so warm here I've been craving cold comfort foods like fruit and yogurt constantly!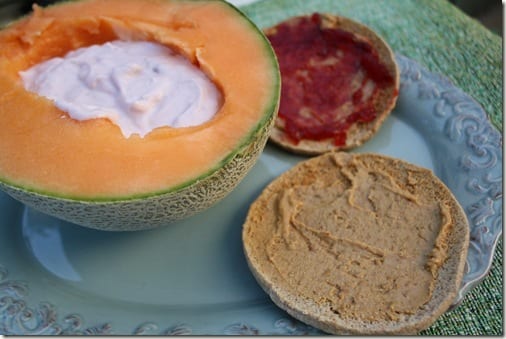 I got this menu planner pad over the weekend and filled it out last night. I don't usually plan out my meals, and this is a problem because I end up going to the grocery store too many times during the week and spending too much money! I'm hoping this helps me stay on track with my budget, but also helps my cleaner eating goals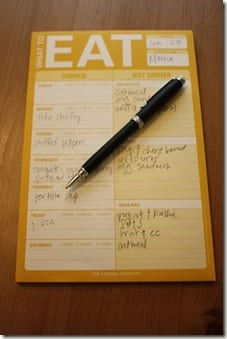 Mini-Goal Monday for 1/24/2011
1. Make a schedule for blogging and school – and stick to it!
2. Eat clean snacks.
Questions: Do you plan your meals?
Do you have any Monday Mini-Goals?
Run SMART Goals
Fill out this form to get the SMART Running Goals worksheet to your inbox!