Ahhh, I am currently obsessed with this refreshing beverage…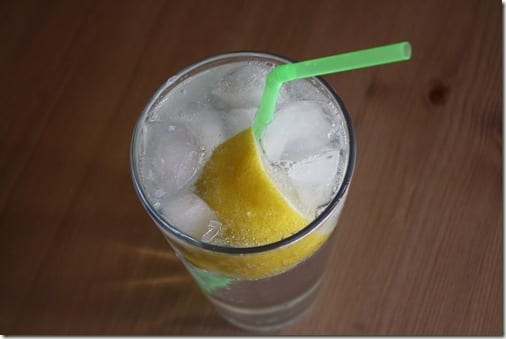 Lemon Croix with extra lemon. Amaze.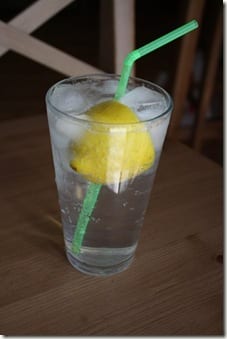 It's time for another Mexican Meatless Monday. This time I'm enjoying this meal as lunch.
Yesterday's taco salad inspired me to use up some ingredients that were about to turn to the dark side and create a salad of my own.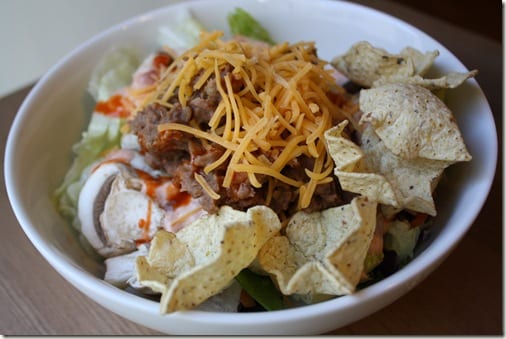 I originally planned on making a wet burrito with my leftover beans and meatless crumbles, but the gorgeous warm weather has me craving another salad.
For an extra punch of protein I made a taco salad dressing with greek yogurt and salsa. I am not a fan of greek yogurt as sour cream, so I didn't love this dressing. If you like sour cream then it's probably good though (way to sell it, huh).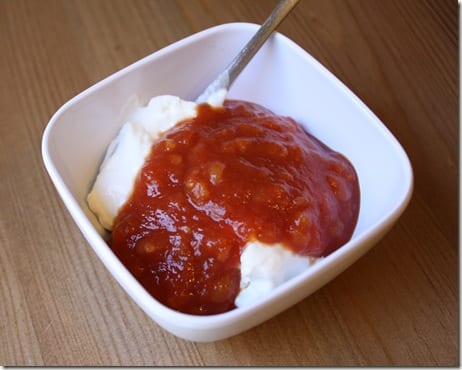 My taco salad is tragically missing guacamole. Unfortunately, the avocados we picked at my mom's yesterday will not be ripe for a couple of days.
On the bed of lettuce and mushrooms: beans and meatless crumbles (warmed and mixed together) salsa, baked tostitos scoops, cheese and Cholula.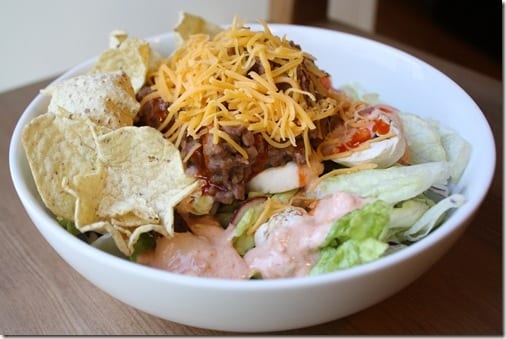 Lessert (lunch dessert) a chocolate calcium chew. I'm sad that I'm out of the dark chocolate disks now. The good thing about these chews is they're a lot cheaper, you can get them at Costco or Trader Joe's and it's easier to NOT eat 5 at a time…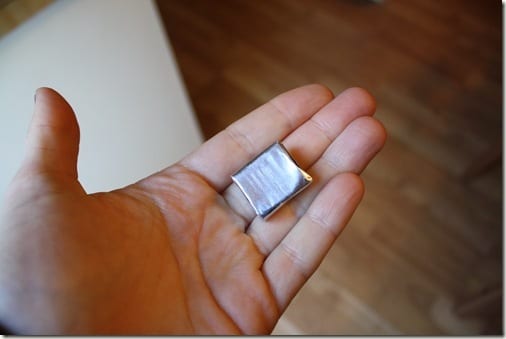 Tip: Have avocados you want to get ripe a little faster? Put them in a paper bag in a dark place.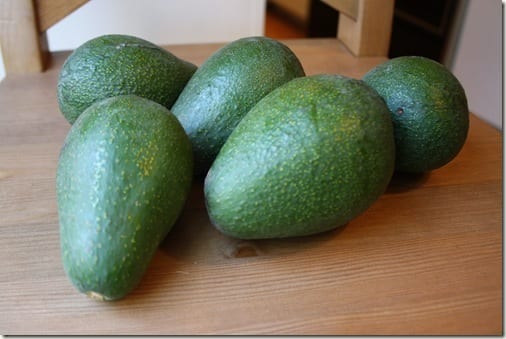 Run SMART Goals
Fill out this form to get the SMART Running Goals worksheet to your inbox!