For my last 4 training plans I have written speed work and tempo runs into it, but NEVER end up doing them. I don't like feeling uncomfortable speed repeats. But today I set out for a tempo run. It was rough because I'm not used to huffing and puffing on a run. I almost wanted to explain to passersby that I was not in fact dying, but trying to run faster. I'm sure that would have only made it worse though.
In the end I did 1 mile warm up, 3 miles tempo – 8:39, 8:32, 8:09, .5 mile cool down. I'm committing to doing 1 tempo run each week in this training cycle to help my speed and ending 1 other run with a fast last mile.
Then it was time for breakfast!
I'm out of plain yogurt and didn't think a fruit flavor would work with my Pumpkin Spice Vitatop, so I paired it with cottage cheese, heated pumpkin with splenda and PP spice and lots of Peanut Butter.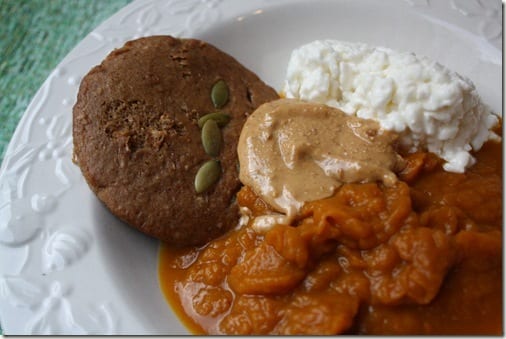 I ended up grabbing a banana to go with this and some extra PB. I haven't been showing my iced coffee with breakfast because I don't have a cute iced coffee cup and use this massive shaker thing.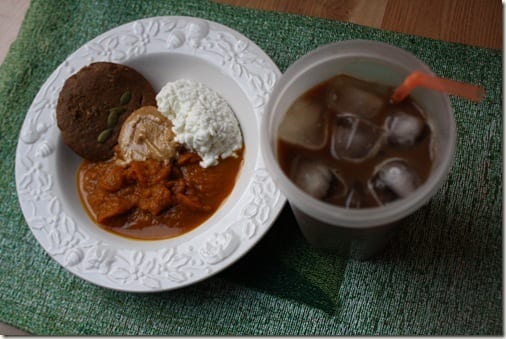 It's another beautiful day in Orange County!!! I know we're going to get another cold front before spring and summer arrive so I'm trying to enjoy every minute of it.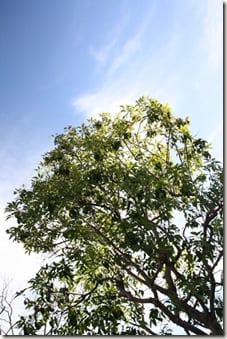 Question: Bread or Chips? What do you prefer for restaurants to place on the table when you arrive?
I vote BREAD! (Don't tell me you ask for it not to be brought to the table either, because I won't want to eat with you then. Or I'll eat it all myself…)
Run SMART Goals
Fill out this form to get the SMART Running Goals worksheet to your inbox!