I found a cat that is NOT mine, but looks like Vegas' twin in our patio today!!!
My cat: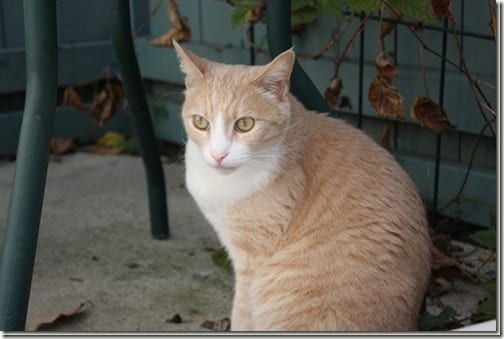 Not my cat: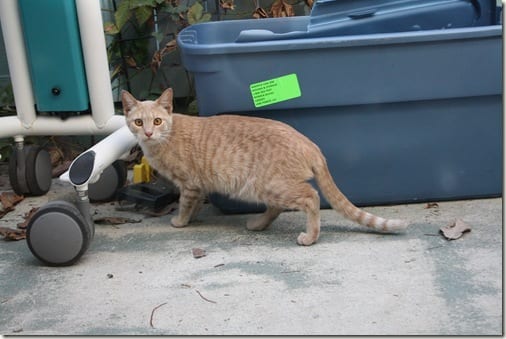 That other cat caught my eye while Vegas was innocently sleeping on Ben's his chair. This situation does make for some crazy wrong-cat-in-the-house switcharoo a la the crazy antics of I Love Lucy!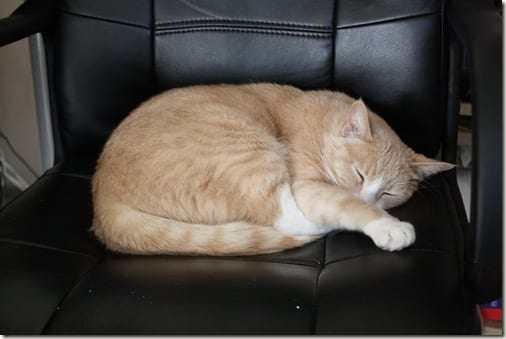 Ben forget his wallet and cell phone at home and emailed me to bring them to him during lunch. We ended up at the Bone Fish Grill, a place I've been wanting to try for a while!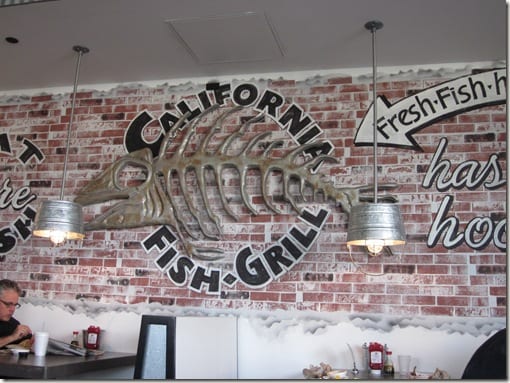 It is seriously amazing here today!!! LOVE it. We sat outside until our food was about to be blown away and decided to move.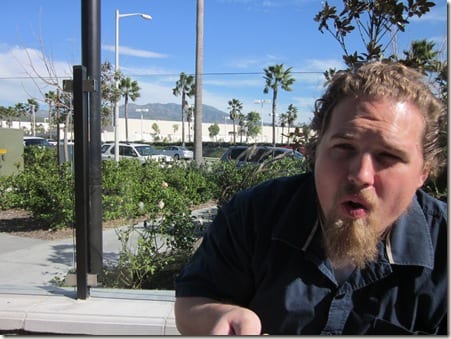 Ben got some clam chowder to start and I stole a bite. It was good, but this isn't soup weather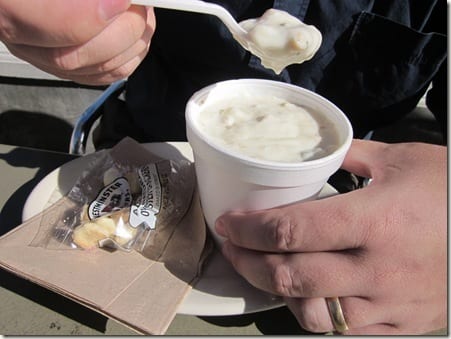 The view over his shoulder was gorgeous too. The poles distract, but it's a clear day and you can see straight to the mountains.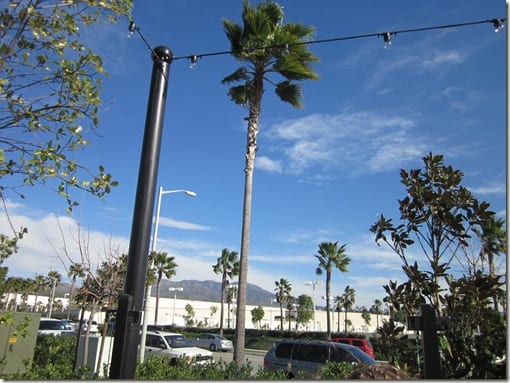 I ordered the Mahi Mahi cajun style. It comes with either rice or fries (they have brown rice too!), but Ben urged me to get the sweet potato fries and I agreed on the condition that he would he most of them.
He kept of his end of the bargain and I got to enjoy a few without overdoing it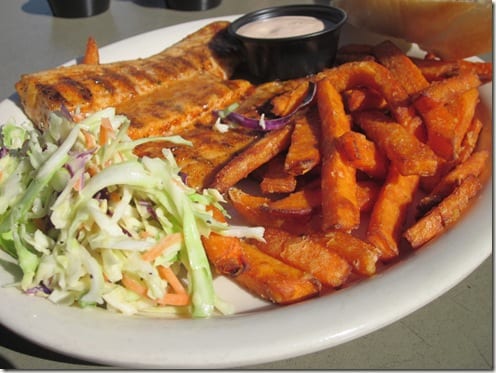 After I took him back to work I went to Walmart to return the camera I got for my mom for Christmas (she got another one she prefers). It was unopened, unused but they would NOT take it back. They said I am past the 15 day return limit for digital cameras. This is true, but I offered to take the sale price or whatever they could do to work with me and they refused. I called customer service, explained my situation and offered to take a discounted amount back on the camera, but they couldn't help me either. Needless to say I am very upset and will not be doing business with them again.
I'm going to try and sell it on Craigslist… boo.
Run SMART Goals
Fill out this form to get the SMART Running Goals worksheet to your inbox!