Some mornings I wake up feeling fat. Today I woke up feeling fast
I was going to do a tempo run tomorrow, but decided to do it today since I felt good. I'm glad I did –my last tempo mile was 7:54! I don't think I've ever ran a mile that fast before!!
Yesterday I stopped at the store for juice. I feel like  I'm getting sick and OJ and extra sleep always help me shake it. I also picked up Cinnamon Burst Cheerios. Earlier this week, I mentioned that I avoided them the other day because I knew I wasn't in a good place to have it. But, I worked it into my day and just decided to have it for dessert or second dinner (I ate the tortilla soup early). I gave myself permission to eat as much as I wanted and just enjoy it.
It's delicious! It may not be something that makes me full, but at 110 cals for a cup I can eat a lot without a lot of damage.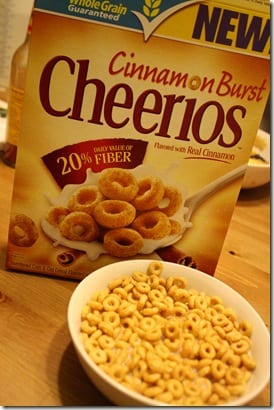 This morning I incorporated it into my yogurt bowl.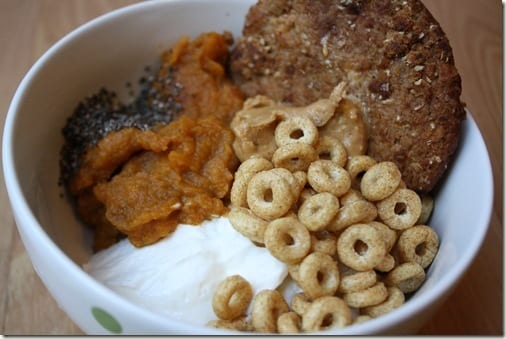 The rest of the bowl included heated pumpkin, yogurt, chia seeds, a Vitatop and PB.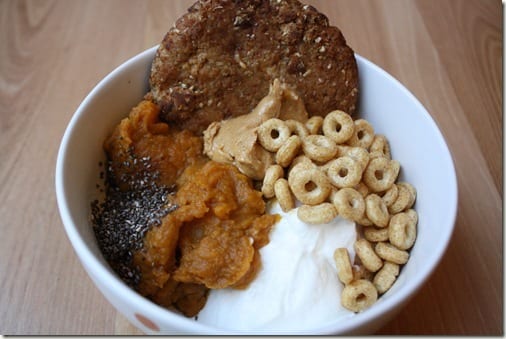 With my less than photogenic iced coffee on the side…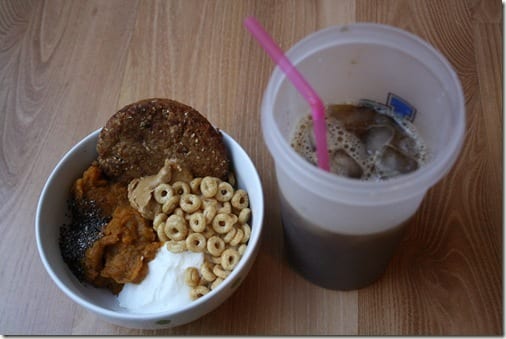 Monday Mini-Goals!
I've written out my Monday Mini-Goals for the next 10 weeks based on my weight  loss and running goals. Each week for the next 2 1/2 months I'm going to add a mini-goal and build on them. Some weeks they're pretty easy, but they're realistic and will get me where I want to go
Week 1 Monday Jan. 31 Mini-Goals:
1. Eat a healthy breakfast by 8am (I keep pushing this back and it's throwing off my day.)
2. Based on goal #1 – In bed by 10pm so I can be up by 6 and exercise early.
Run SMART Goals
Fill out this form to get the SMART Running Goals worksheet to your inbox!