I stayed up until 1:30am last night trying to fix the blog. This meant a later than usual wake up and breakfast. None-the-less I was still hungry for lunch around 12:30pm. My stomach was grumbling and asking for one thing: PIZZA
I've come to terms with the fact that pizza is my favorite dinner (or lunch as the case may be). I love it. Well, what's not to love? There's cheese and bread and happiness all baked on a pie for your consumption.
When the pizza gods call I answer, so I dug a Lean Cuisine pizza out of my freezer (they were recently on sale $2 each) and nuked it.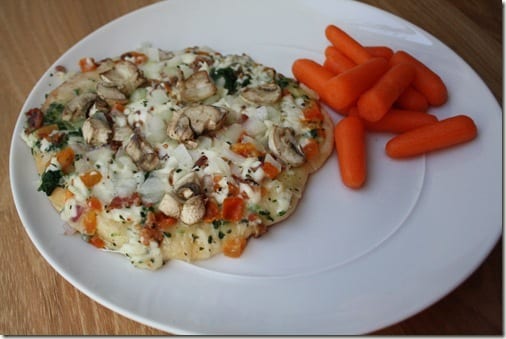 It was just okay, but don't they say pizza is like sex? Even bad pizza is still pretty good
This got me thinking about the best pizza I've ever had…
Since I love pizza I'll take it wherever I can get it and I've had everything from $5.00 take-out to frozen to Chicago Deep Dish to 6am calls for room service in Vegas…
I think "Hunger makes the best sauce" and post-run pizza can be Heavenly. I had this baby at BJ's Brewery after my last marathon.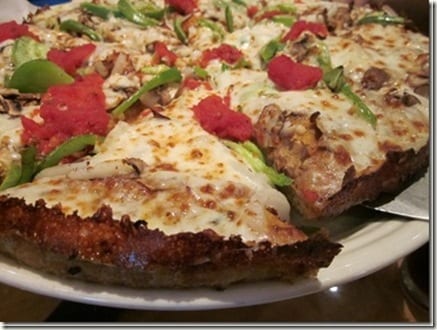 But the best pizza I've ever had title goes to the Chicago Deep Dish from Gino's I had this Summer while attending the Healthy Living Summit.
I threated to never eat pizza again if it wasn't Chicago deep dish because I didn't want to ruin (or roon) the memory. It was real deep dish! I don't think I've ever had pizza this tall before.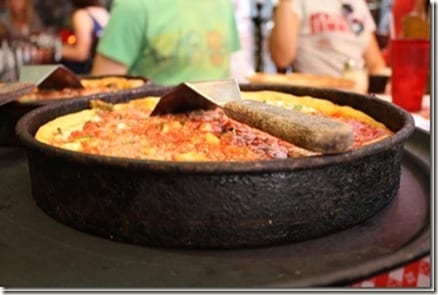 I'm sure the 16 miles I ran that morning helped it taste extra dee-lish, but still. It was AMAZING.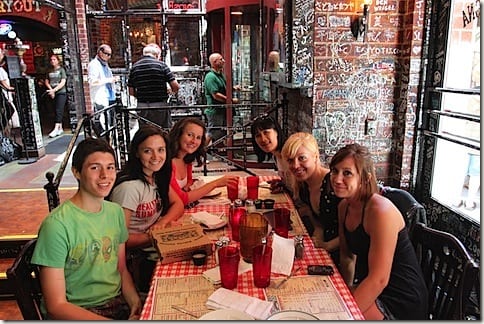 Question: What's the best pizza you've ever had?
One more thing – Fitbloggin!!! As you may have heard I am speaking at Fitbloggin in May! I will be doing a presentation on Blogging 101: Breaking to Health and Fitness Blogging.
If you or someone you know has questions, please take a minute to fill out this form. Even if you do not attend Fitbloggin, I will share my presentation here after the conference so you'll still get your questions answered. Also, if you have a blog and get a lot of questions about how to get started, please let me know your most common questions.
Thank you 🙂
Run SMART Goals
Fill out this form to get the SMART Running Goals worksheet to your inbox!