I had my last easy run for a long time today. I wasn't feeling it and let myself walk the last mile back. This is the last time because I start training for my next race Friday! I cannot let myself off easy again for another 10 weeks! AHHH!!!
For breakfast I had my last bowl of oat bran for a long time. It'll be a while because I wanted something warm since it's cold out, but I should have went with eggs. I prefer oat bran to oats, but it's still just "eh".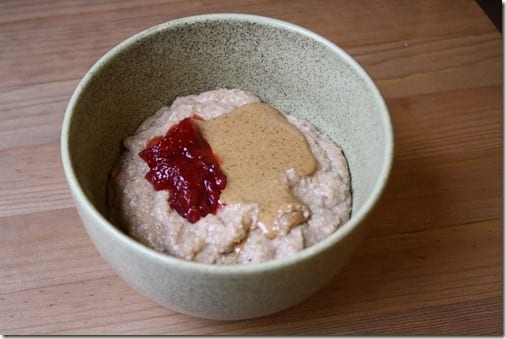 This is my last jar of Pumpkin Butter. I stocked up when they were in season
I've got to use this wisely, since it won't be around again until October!!! Oh, and I totally added some to my oat bran post pic.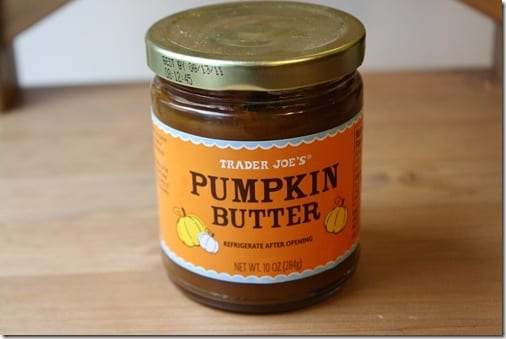 These will be the last flowers I get from Ben for a long time because using my water bottle as a vase isn't really helpful to my thirst, or pretty to look at…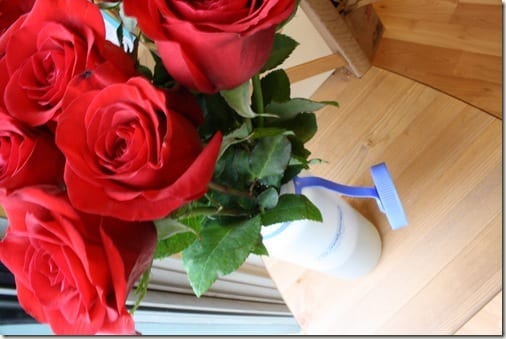 Last night I had a grilled cheese and broccoli pre-run and a massive yogurt bowl with 2 Vitatops post-run. Just sayin'

www.nataliedee.com
Question: Do you remember your dreams?
Most of the time I don't and I wish I did….
P.S. – This is my 2000th Post!!!
Leave a comment by to win a fun tea pack from Celestial Seasoning with…
Assortment of Sleepytime tea
Sleepytime tea lip balm
Honey sticks
Celestial Seasonings tea caddy
(Ends tonight at midnight. )
Run SMART Goals
Fill out this form to get the SMART Running Goals worksheet to your inbox!