I totally ranked out on a blogger run meet up that was going on today
Sarah from SkinnyRunner organized a run and brunch event for this morning. But, after 9 miles yesterday I didn't plan on running today. Well, I'm busted because my new BodyBugg inspired me to do 4 miles anyways, plus some walk/run with Ben.
When I got back I had some cantaloupe and a piece of turkey bacon to hold me over until brunch.
The brunch bunch: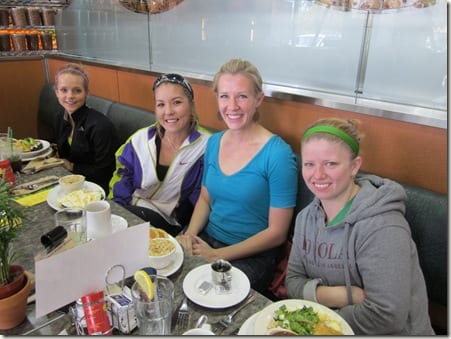 Sarah and Sarah and myself represented the bloggers of the bunch.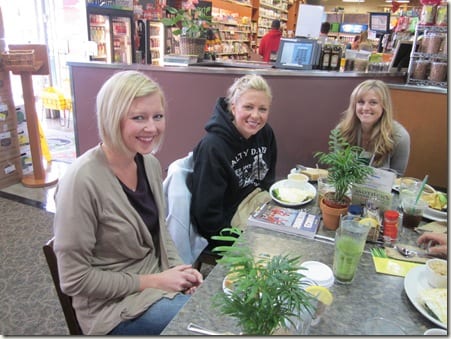 We went to Mother's Market – a natural foods store and café. I love that place! I ordered an omlete stuffed with veggies and avocado. I have a deep appreciation for restaurants that are generous with avocado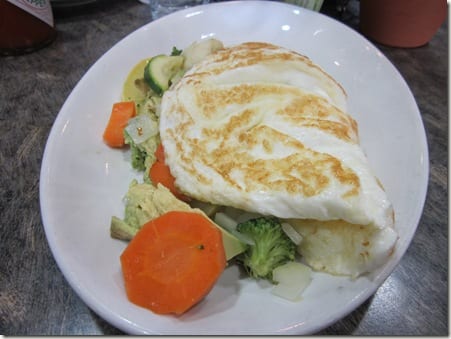 Instead of toast or rice on the side I got a pancake. Best decision I've made in a while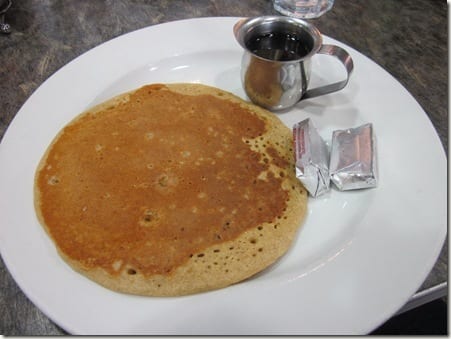 *I know you have questions on the BodyBugg, I just got it last night and will be writing about it when I get ramped up.
I have another fun blogger meet-up scheduled for tonight! I'm going to try and be productive until then
Run SMART Goals
Fill out this form to get the SMART Running Goals worksheet to your inbox!